Gauri Khan tells annoying habits of Shah Rukh Khan? Here's What She said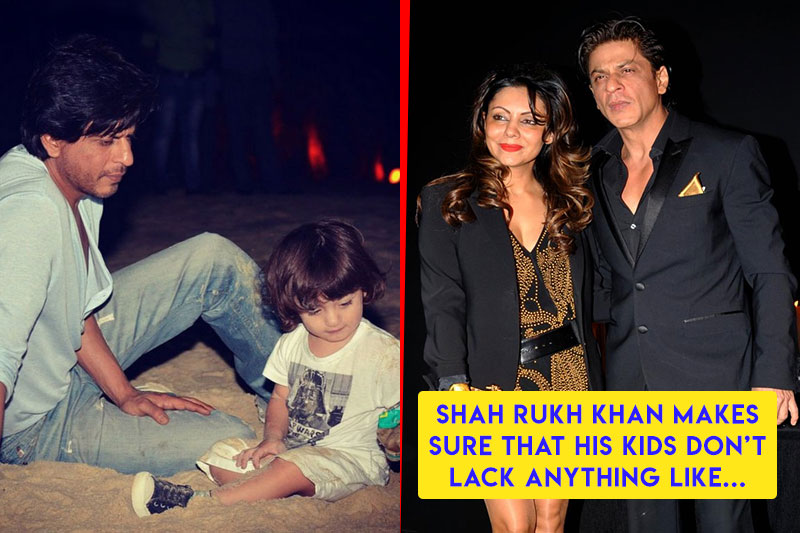 There is no doubt Shah Rukh Khan and Gauri Khan is one of the most powerful couples in tinsel town. They have been happily married for almost three decades, despite they don't have a nickname like today's generation.
When Gauri Khan was asked about the annoying habits of Shah Rukh Khan, she told, "He really spoils the kids by pampering them way too much. The fact that SRK lost his parents quite early and couldn't enjoy a childhood that he wanted, he makes sure that his kids don't lack anything."
Gauri further said that, "While trying to make the kids happy, sometimes he goes overboard which becomes a headache for her. Well, that's the cutest part of a relationship. The little annoying things give the biggest pleasures and we are happy to see them happy."
Gauri Khan — the wife of Shah Rukh Khan recently celebrated her birthday and shared a bunch of photos with husband and son Abram.
While posting pictures on social media, Gauri Khan wrote a caption: "With half of my better halves on my birthday…the other halves in school!"
Having millions of fans around the world does not seem to affect their relationship. However, SRK's success has never been a roadblock in the journey they shared together as a couple. Both SRK and Gauri love each other by heart despite imperfections and continued to be the King and Queen of Bollywood.
Days before in an interview, Shah Rukh Khan reminded his struggling days when he had come to Mumbai after getting married to Gauri Khan. They had arrived in the city of dream merely few days after their marriage and had to shoot in Filmcity and Hema Malini was the director but somehow shot got delayed.
At that time, SRK did not have a phone to call her ladylove, Gauri Khan, then he sent a cab to pick her up and both spent the night in Filmcity. Gauri Khan had dressed in Choorha and Indian dress that night, that's the reason she deserves to be with SRK in his success.
Also read: Check out: Suhana Khan's stunning pic shared by mom Gauri Khan