Geeta & Babita Phogat's Cousin Ritika Phogat Commits Suicide
Geeta and Babita Phogat's cousin sister Ritika Phogat reportedly dies by suicide after losing wrestling match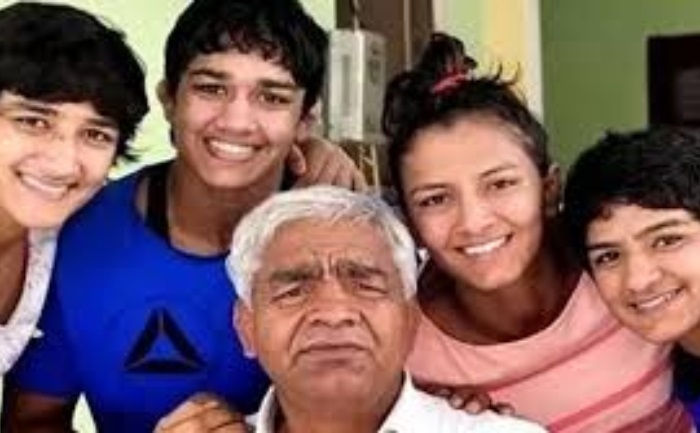 The nation woke to a tragic story from the Indian wrestling fraternity. Ritika Phogat, the 17-year-old maternal cousin of Geeta and Babita Phogat has reportedly committed suicide. The youngster reportedly took this drastic step after losing the final match of a wrestling tournament.
Media reports state that Ritika took part in the state-level sub-junior women and men wrestling competition in Bharatpur, which took place between March 12 to 14.
As reported by sources to News 18, Ritika Phogat lost the final match played on March 14 by just a single point. The young wrestler was in a state of shock after the defeat, Ritika could not bear the embarrassment so took the extreme step of ending her life. At around 11 pm, Ritika hanged herself and bid her heavenly adieu. Ritika Phogat was the maternal sister of Geeta Phogat and Babita Phogat.
The sources added, Dronacharya Awardee Mahavir Singh Phogat was also reportedly present during the wrestling tournament. He had trained Ritika Phogat, and she was a student of the Mahavir Phogat Sports Academy.
Reacting to the situation, Union Minister of State for Road Transport and Highways. Check out his tweet here:
Terrible news that we lost #RitikaPhogat who had a brilliant career ahead. The world has changed from where it was some decades ago. Athletes are facing pressures which were not there earlier. An essential part of their training should be to deal with these pressures.

— Vijay Kumar Singh (@Gen_VKSingh) March 18, 2021
If you think someone needs help do listen to them or reach out to your nearest mental health specialist.
Also Read: Babita Phogat recreates Priyanka Chopra bridal outfit