General Hospital Preview: Nelle and Brad's Baby Swap Exposed
The Preview promo for this week's (February 17 to February 21) General Hospital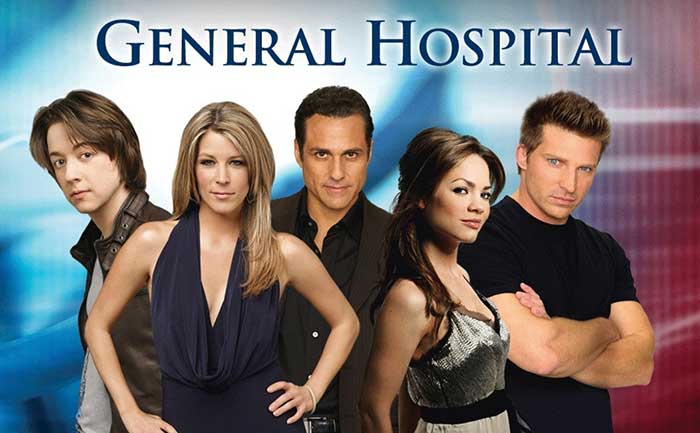 General Hospital has been teasing the big reveal about Wiley Cooper-Jones' (Theo and Erik Olson) true identity for a while now. It looks like the wait might finally be over for the fans though. Going by the previews, Brad Cooper's (Parry Shen) time might be over soon. The Preview promo for this week (February 17 to February 21) indicated that Lucas Jones (Ryan Carnes) will remember Brad's confession from the night the car accident happened.
The promo also touched upon the baby switch story, reliving the highlights of it. It wraps up with some of the upcoming events like a big gathering in the Corinthos living room that includes Carly Corinthos (Laura Wright), Brad, Lucas, Michael Corinthos (Chad Duell), Sasha Gilmore (Sofia Mattsson), Bobbie Jones (Jacklyn Zeman), and Julian Jerome (William deVry).
Lucas is struggling with flashbacks from the past which has Brad very worried. General Hospital spoilers are speculating that Nelle will be the one to reveal that Wiley is her and Jonah's baby. The promo ends with Lucas yelling "Michael!" and looks on the verge of telling him everything that he has remembered.
Fans of General Hospital have been enthusiastic about the upcoming storyline. One fan said "Well…FINALLY!!!! Excited to see Michael in dad mode, Carly in grandma mode, and Josslyn in auntie mode. #JonahIsWiley." A second one said: "I can't wait for Michael to have his baby back, but I'm sad for Lucas." Another fan was worried for Willow: "And Willow finally can mourn the death of her baby, for the second time she will have to let go of him."
ALSO READ: CONFIRMED: 'Arthdal Chronicles' Season 2 To Go On Floor In 2020