Gina Rodriguez apologizes for singing n-word on Instagram
Gina Rodriguez used the n-word on Instagram, then issued a weak "apology"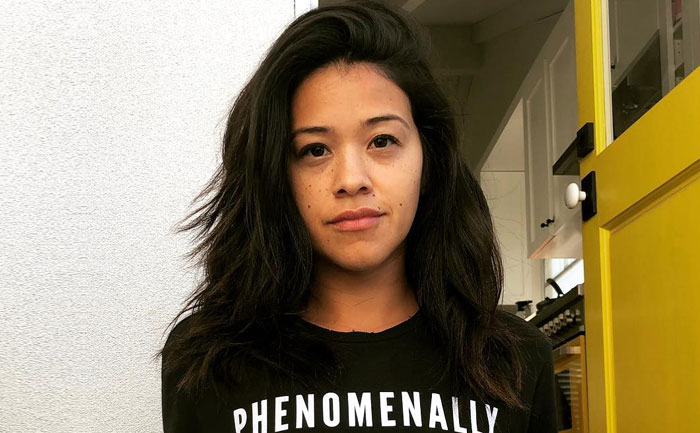 Actress Gina Rodriguez posted a video of herself singing the n-word on Instagram Tuesday. The 'Jane the Virgin' actress later deleted the video after she received severe backlash. The actress was rapping along to a Fugees song in a video she had shared on social media. Following criticism, she posted a long apology that was dismissed as insincere by many.
Gina soon deleted the post in which she was rapping along with the Fugees' song "Ready or Not" — including a line in which vocalist Lauryn Hill sings the n-word while having her hair and makeup done.
MY JAW IS ON THE FLOOR pic.twitter.com/jYIYOwTbbm

— community of colour (@ceciIiaparikh) October 15, 2019
Gina has in the past made many statements that have raised eyebrows on social media. They have painted her as having a less-than-respectful attitude toward black people. Rodriguez, who is Puerto Rican, has been accused of "anti-blackness" a number of times in the past too. She was soon slammed for her video by netizens.
She FINALLY said it! I BEEN waiting! We got you on camera, HD!! You are done!!! pic.twitter.com/TjSYGyJhbl

— Niggansel Elgort (@bIackgirIs) October 15, 2019
Finally got enough evidence to fully cancel Gina Rodriguez pic.twitter.com/mCiS1oSzhC

— Frederick Joseph (@FredTJoseph) October 15, 2019
The fact that the stans have been waiting YEARS to cancel Gina Rodriguez and she basically handed it to us on a silver platter 💀 love to see it

— ice-a-✌🏿 (@AisAisbby) October 15, 2019
GINA RODRIGUEZ BITCH HERE YOU GO YOUR WELCOME pic.twitter.com/kblTd17wXs

— BARRY AND IRIS DESRVRE HAPPINESS (@love_timerea) October 15, 2019
The actress soon deleted the post and apologised. She said, "Hey, what's up everybody. I just wanted to reach out and apologize. I am sorry. I am sorry if I offended anyone by singing along to the Fugees, to a song that I love, that I grew up on. I love Lauryn Hill. And I really am sorry if I offended you."
Check out her apology here:
This is not the first time Gina is the cynosure of all eyes for her comments she has done the same many times in the past too.
Also Read: Jennifer Aniston joins Instagram, breaks record with 'Friends' reunion selfie