'Ginny Weds Sunny': Sunny tries to woo Ginny in this rom-com trailer
The trailer of Vikrant Massey and Yami Gautam's film, 'Ginny weds Sunny' is finally out!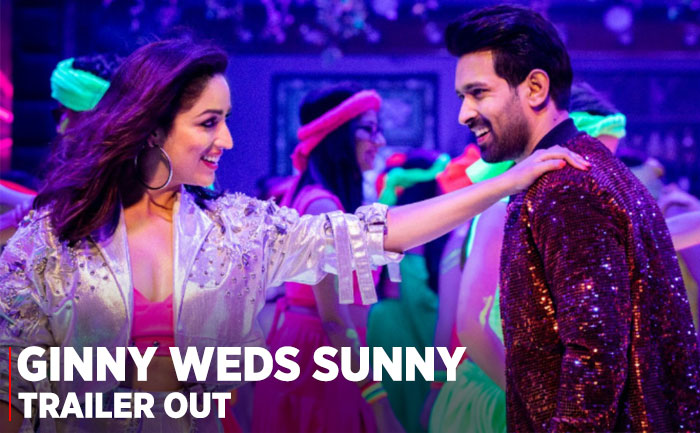 The makers of Vikrant Massey and Yami Gautam starrer Ginny Weds Sunny have finally released the much-awaited trailer of the film, and is scheduled for a direct-to-digital release on Netflix on October 9.
Watch Ginny weds Sunny trailer here:
Sharing the trailer on her social media handle, Yami Gautam captioned it as: "This is not a love story. It is, but it's also not. But it also is. Urgh, it's complicated yaar. Khud hi dekh lo. #GinnyWedsSunny, trailer out tomorrow.
@netflix_in @vikrantmassey87 @puneet_khanna @bachchan.vinod @soundrya.production @sonymusicindia @sumitaroraa @navjotgulati"
The synopsis of Ginny weds Sunny reads, "Living with her matchmaker mother in Delhi, Ginny is set up with Sunny, who has given up on the idea of love and just wants to get married and settle down. But, the match is not that simple. As Ginny meets Sunny, there's a lot more that comes to the fore than previously imagined in this tale of love, life, weddings and music. Will this be a match made in heaven? You'll just have to wait to find out."
The film brings Yami Gautam and Vikrant Massey together for the first time, directed by Puneet Khanna and written by Navjot Gulati and Sumit Arora, produced by Vinod Bachchan's Soundrya Production.  The shooting of Ginny weds Sunny was shot in Delhi, Noida, Ghaziabad, and Manali.
Ginny Weds Sunny is scheduled to release on Netflix on October 9.
ALSO READ: Ginny Weds Sunny Song Lol: Yami Gautam & Vikrant Massey Rock The Dance Floor