Google doodle marks the start of Youth Olympic Games 2018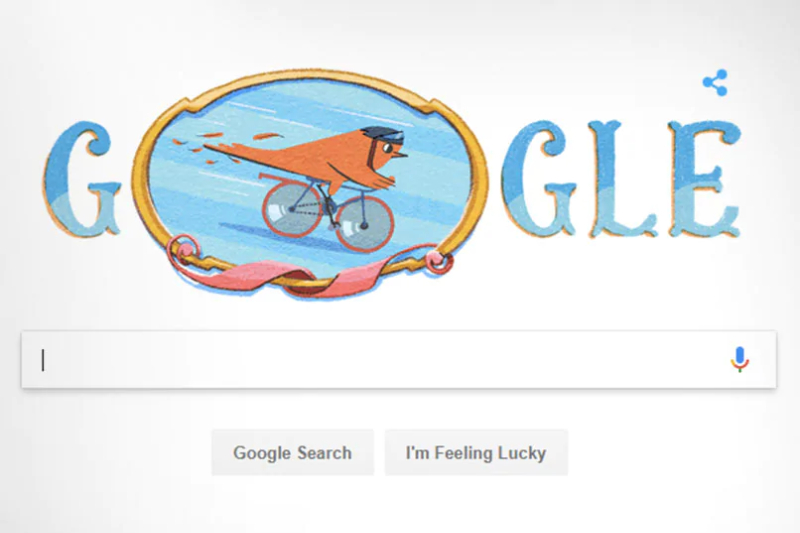 Google on Saturday dedicated its doodle to mark the start of the 2018 Summer Youth Olympic Games. Notably, the 2018 Summer Youth Olympic Games will be held in Buenos Aires, Argentina.
The doodle created by Cynthia Yuan Cheng and Vrinda Zaveri shows an animated young bird compete in various sporting events such as weightlifting, gymnastics and swimming.
The Summer Youth Olympic Games will see over 200 countries take part. Kosovo and South Sudan are making their debut at the Youth Olympics this year. The event will see thousands of athletes, aged 15-18, compete in various categories.
India will be represented by 47 athletes at the Youth Olympic Games in Argentina across 13 sports (37 disciplines). The contingent includes ISSF senior and junior world cup champion Manu Bhaker, Commonwealth Games medallist shooter Mehuli Ghosh, world youth boxing champion Jyoti Gulia and world youth silver medalist Jeremy Lalrinunga in weightlifting.
In 2018 Summer Youth Olympic Games, kiteboarding, BMX freestyle park will make their debuts, as will a new version of handball that's played on the beach. Football is out, in favour of futsal — an indoor game played on a smaller hard court and involves lesser players.
This year's Summer Youth Olympic Games will also feature mixed gender events as well as mixed National Olympic Committee events, bringing athletes from different countries together on the same team.
The mascot of the Youth Games is 'Pandi' the teen jaguar, who loves sports and is native to Argentina. The event will conclude on October 18 with the colourful closing ceremony.
The games occur every four years in a different city and country with summer and winter editions. Gold, silver, and bronze medals are awarded for the first, second, and third place — this year designed by 18-year-old Farid Husen from Indonesia.
Interestingly, for the first time, the Summer Youth Olympic Games are being held outside of Asia. The previous two summer events were held in Singapore (2010) and China (2014).
Also Read: Dutee Chand to train abroad to make a mark at the 2020 Tokyo Olympics