Google Adds-on Live Coronavirus Map in Search Results To Combat Misinformation
Google has now rolled out a live Coronavirus Map in Search results to prevent the spread of online misinformation related to COVID-19.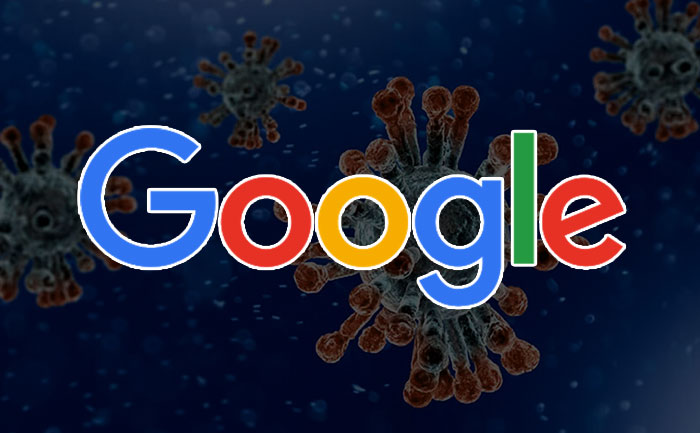 Google is undoubtedly one of the most used and easiest search engines across the globe. Making it easier for its users to know which country or region is the most affected by the Coronavirus pandemic, Google has added a world map.
According to reports, Google's Coronavirus world map is sourced via Wikipedia and World Health Organisation, which you will see on the right side of the page, – where Google shows its 'Knowledge Panel' in other search requests.
The Coronavirus world map is scheduled to pop up in global searched from today (March 29, 2020). The map will mainly be appearing when a user searches anything related to COVID-10 or Coronavirus Pandemic.
Besides Live Coronavirus Map, on the right side of the page, Google will show you information about the total number of positive cases of Coronavirus. The will be categories in a chronological order, according to the number of cases in each country.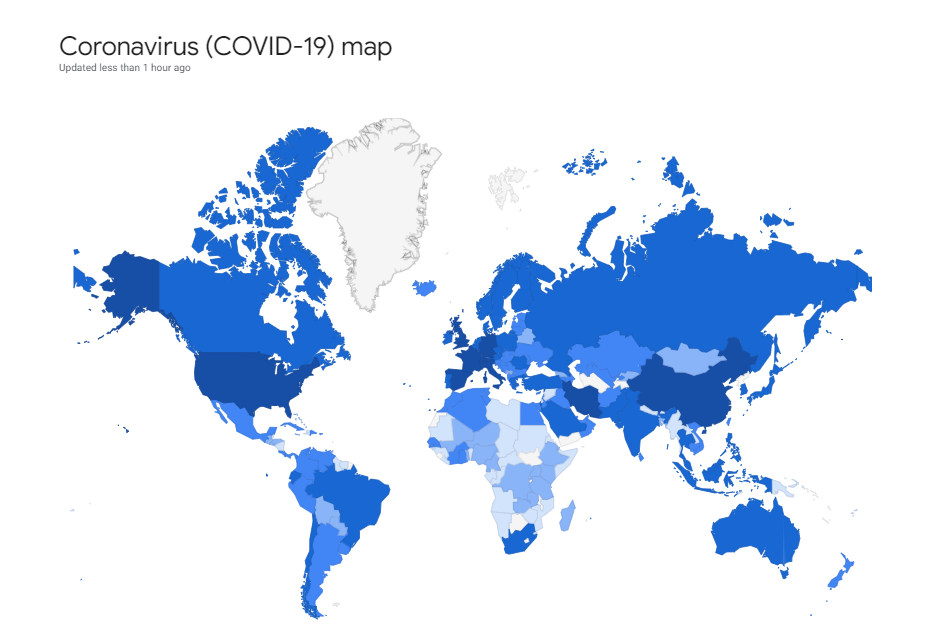 However, a worldwide tally and the 'searching person's' country will be displayed at the beginning of the list. The list will also have the number of confirmed Coronavirus cases, recoveries, and deaths in each region.
The data card will be followed by a general description of the ailment and prevention tips. This will be courtesy of the World Health Organization and a link to their official webpage are also given alongside each information displayed in the search results, giving the readers access to credible data.
This is nothing but yet another step from Google to prevent the spread of misinformation related to novel Coronavirus that is circulating around the Internet, regarding the illness. As the entire world is currently in a state of uncertainty and chaos – tech companies are joining hands with the intention to stop the bad actors from spreading illegitimate information and making false claims about its treatment.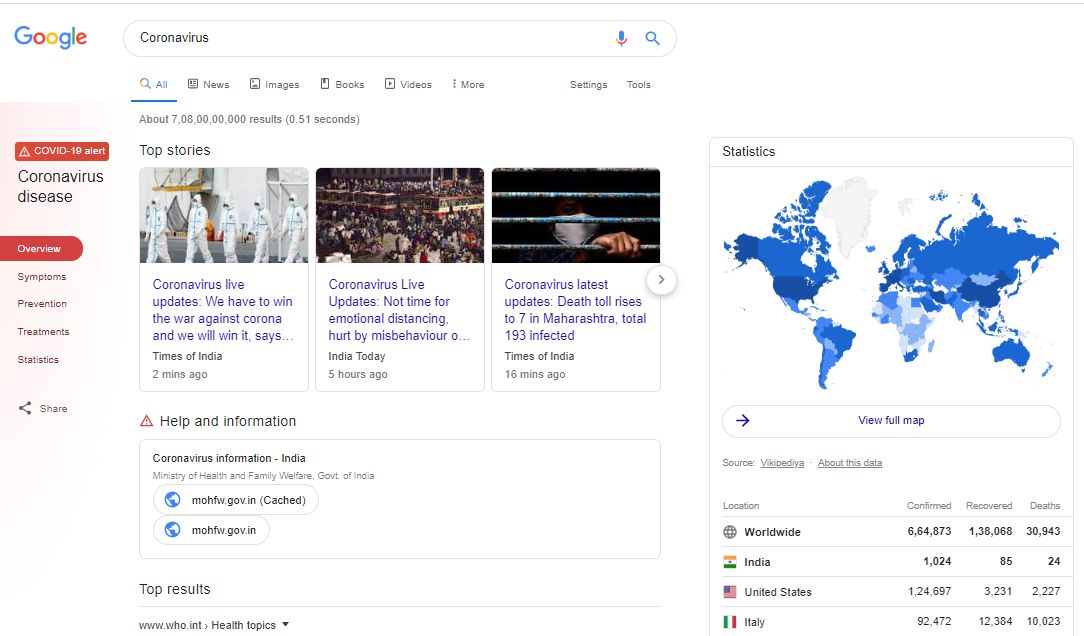 Associating with the American Government, Google has also launched a website dedicated to providing information about the disease along with local health resources. The search engine is also showing comprehensive information to keep the viewers updated on their results page.
Globally, there have been more than 6.6 lakh confirmed cases of COVID-19. At least 30,800 people have died as of now. According to reports, the US now has the highest number of COVID-19 cases, followed by Italy, China and Spain.