Game of Thrones season 8 episode 4 photos: Jon and Daenerys prepare for war
Jon and Daenerys prepare for war against Cersei in episode 4 of popular series Game Of Thrones 8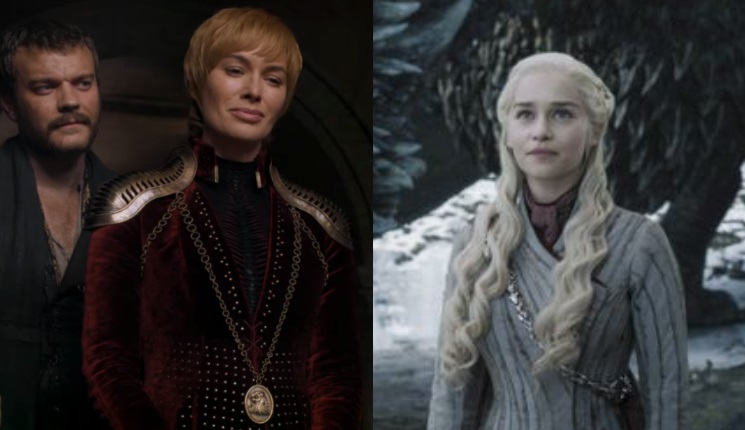 The latest season of popular television show Game Of Thrones 8 has got fans hooked up once again. After the shocking and dark episode 3 where the fearsome Night King was dispensed off by Arya Stark the stage is now set for the second confrontation between the forces at Winterfell and King's Landing, where Cersei Lannister is waiting for them.
In the third episode of the popular series, it was like an anticlimax for fans to watch the end of the fearsome Night King. His end left fans wondering how could the antagonist who has been from the very first episode projected as the Big Bad and even an epitome of nature and evil be so easily disposed off. But the deed has been done and we now look forward to the second big battle.
Here we have some amazing pictures from the fourth episode that gives us a view of what to expect from it:
Sansa Stark, Arya Stark, Bran Stark, The Hound, and the others look towards the pyres of all those who were killed in Battle of Winterfell.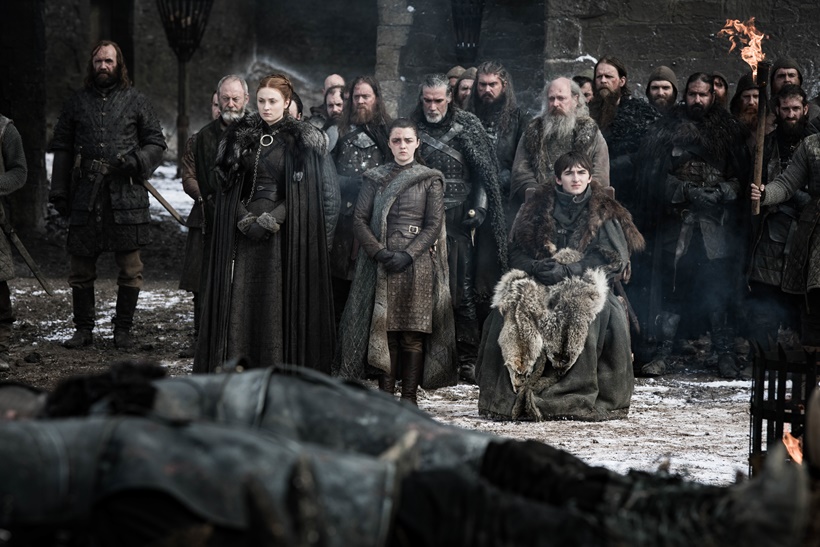 Missandei, Daenerys Targaryen and Lord Varys drawing up plans to defeat Cersei.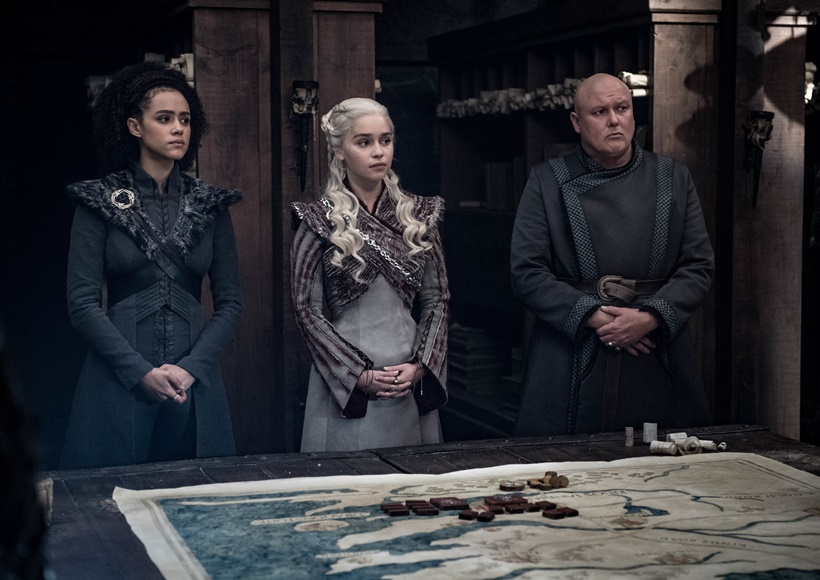 Euron Greyjoy and Cersei Lannister awaiting the arrival of Daenerys and her army with a smile that hints at a plan against the Dragon mother.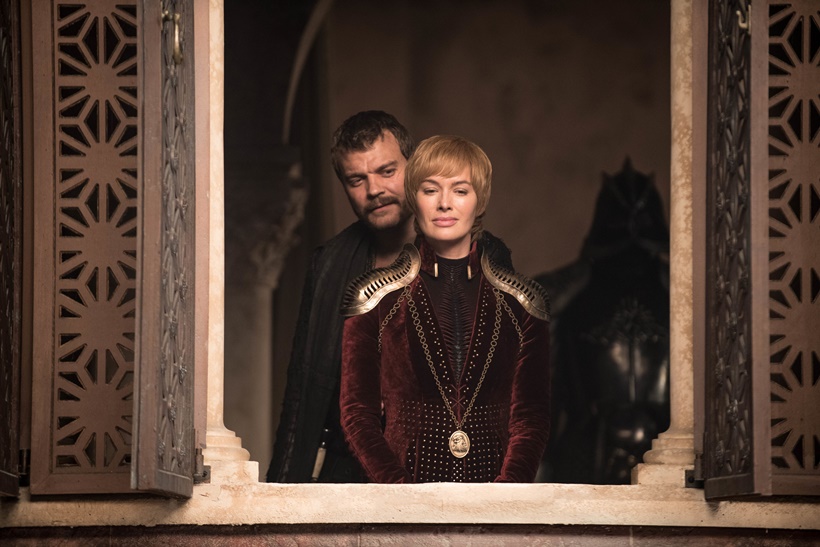 Jon Snow looks mournfully at all those lost in the Battle with the Night King.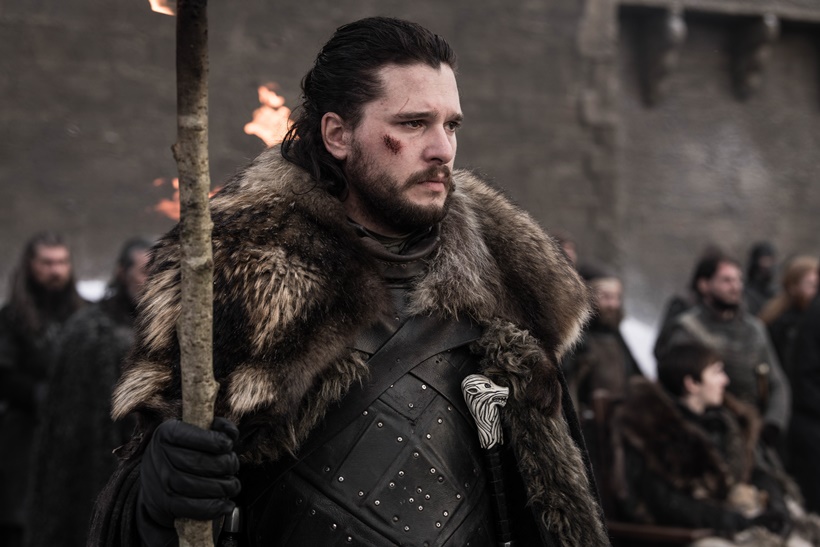 Grey Worm, Daenerys Targaryen,  Tyrion Lannister and others look at all the people who died in the Battle of Winterfell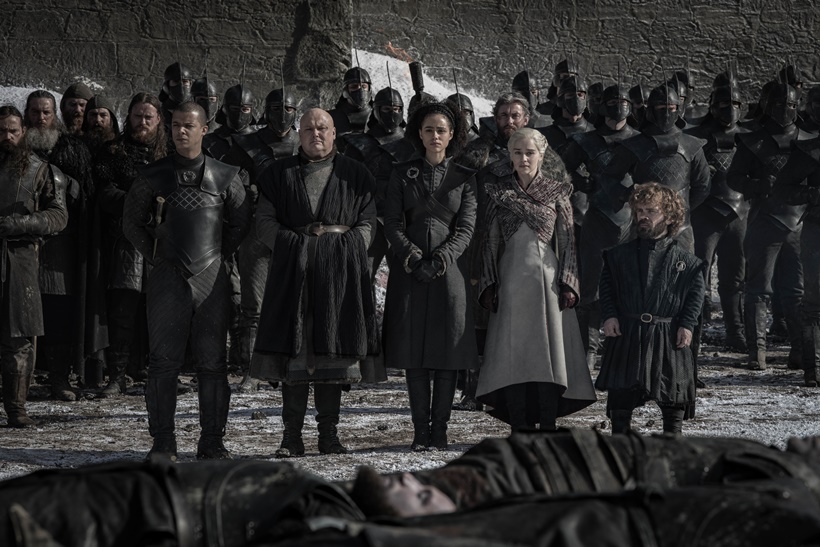 Daenerys with her Dragon looking forward to battle it out with Cersei.
Grey Worm, Daenerys Targaryen, Samwell Tarly, Sansa Stark, Tormund Giantsbane and others lighting the pyres of the dead after the Battle of Winterfell.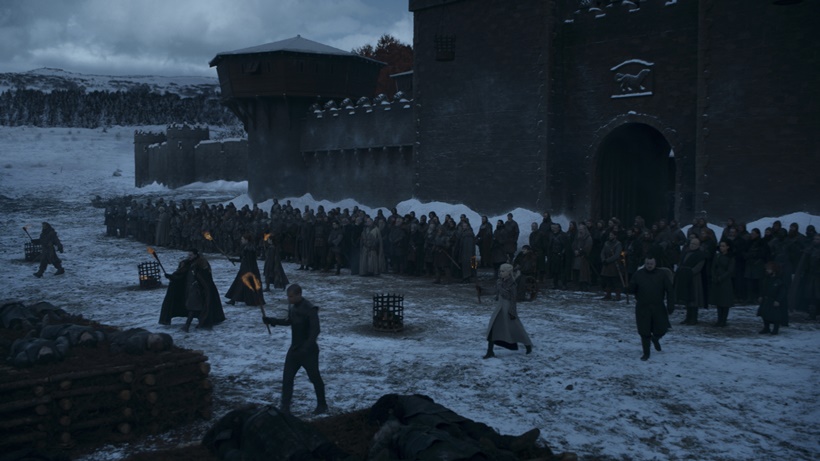 Here is the teaser of the fourth episode of Game of Thrones Season 8 that will air on Monday on Hot Star:
Also Read: Game of Thrones 8: Will Bran Stark turn into a White Walker to defeat the Night King?