Grumpy Cat passes away at 7 after suffering from urinary tract infection
The most popular cat on social media had passed away on May 14.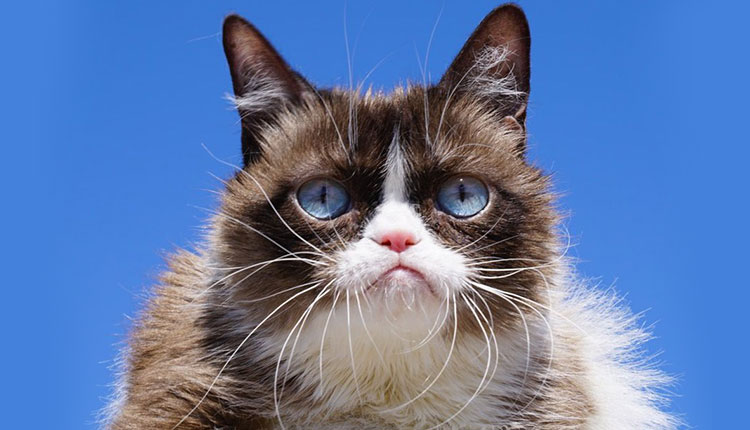 Sad news for the feline lovers. The most loved and popular grumpy cat is no more. She died on Tuesday due to urinary tract infection that became too 'tough for her to overcome'. She died in the arms of her mother, Tabatha. The feline was reportedly seven-year-old at the time of death. The owners shared the news today on the official Twitter handle of Grumpy Cat. 
Here's the tweet below.
Some days are grumpier than others… pic.twitter.com/ws209VWl97

— Grumpy Cat (@RealGrumpyCat) May 17, 2019
Grumpy Cat was also known as Tardar Sauce and was born on April 4, 2012. After five months she became famous on social media when Bryan Bundesen, the brother of her owner Tabatha Bundesen, posted a photograph of her on Reddit. This followed many Grumpy Cat memes on the expression of the cat and every time the meme Lords used to make memes on her, it went viral. This is how she became popular on social media.
She has verified Instagram and Twitter accounts. Her Instagram account has  2.4 million followers, 1.5 million Twitter followers, and 1,082 merchandise items for sale in her online shop. Go to her Insta handle and you will see cute pictures of her with the same expression i.e grumpy.
She was no less than a celebrity and appeared in many TV shows like Good Morning America, American Idol, Today, and The Bachelorette. Also, the cat got featured in Time, The Wall Street Journal, Forbes, and New York Magazine.
We will miss her and may her soul rest in peace.