Guess which Bollywood actress Will Smith wants to do a film with?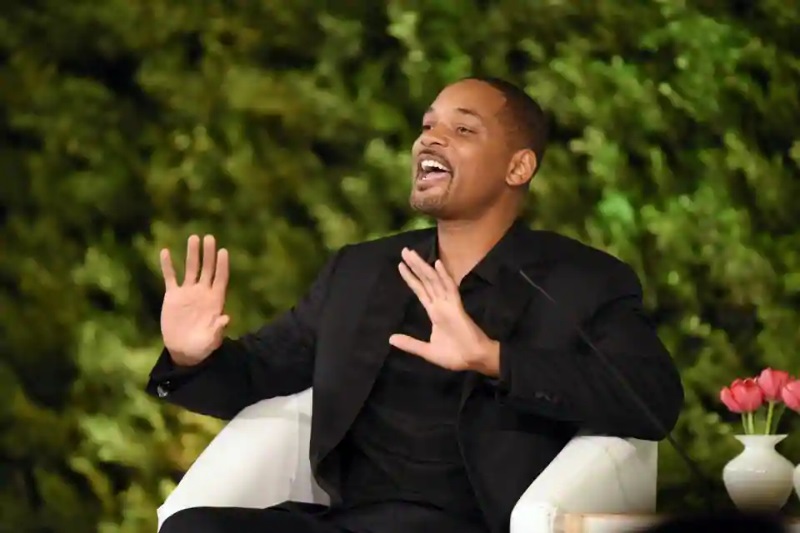 Hollywood actor Will Smith expressed a desire to do a film with Aishwarya Rai Bachchan. The Hollywood actor was in conversation with actor-musician Farhan Akhtar at Hindustan Times Leadership Summit also wanted to have a Bollywood dance sequence. NDTV quoted him saying, "One of the things on my bucket list is to be on a Bollywood dance sequence. I met Aishwarya 15 years ago, we had conversations about doing something together but never happened. Perhaps I would do a film with her."
Obviously, Farhan Akhtar took the opportunity to teach him some bhangra steps. He also shared a video on his Instagram handle. He captioned it saying, What an awesomely and effortlessly cool man .. won all hearts with his candour and wit .. and boy, can he bust some Bhangra moves .. #funtimes chatting with @willsmith at the #htleadershipsummit .. #gotoguywhenaliensattack"
Dressed in all black, the two men complimented each other on stage. The Hollywood actor also pointed out how much Akhtar looks like Clark Kent, the 'human' alter ego of Superman. Akhtar could not help but look surprised.
Smith is known for delivering massive hits like Men In Black, Independence Day and Hitch. He was recently seen hosting the ten-part television documentary series 'One Strange Rock' on National Geographic.
Also read: Cardi B and Nicki Minaj get into fight during New York Fashion Week