Gujarat migrant exodus: Case filed against CM Vijay Rupani and Alpesh Thakor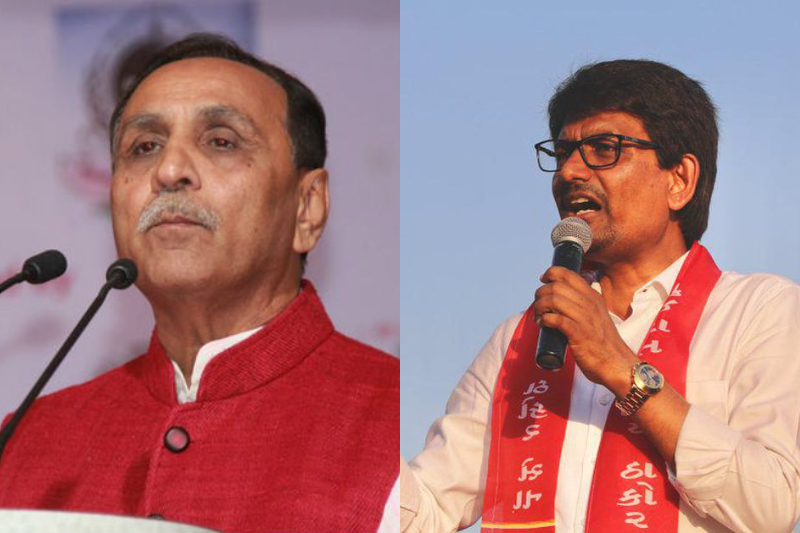 A case was filed against Gujarat chief minister Vijay Rupani and Congress MLA Alpesh Thakor in Patna court on Thursday over violence against migrant workers from Bihar.
Notably, social activist Tamanna Hashmi filed the case in Muzaffarpur's Chief Judicial Magistrate (CJM)'s court. In his petition, he stated that Gujarat CM Vijay Rupani failed to control the violence against Bihari migrant workers and Alpesh Thakor's Sena had forced migrant workers to flee from the state.
The hearing on the case will be held on November 2.
Earlier, Alpesh Thakor sat on a day-long fast in order to amend the image of Gujarat which suffered in the past few days due to violence. Talking to the reporters, Thakor said that he is doing 'Sadbhavna Upvas' because the image of his Gujarat is being maligned. He further asserted that there was no place of violence in Gujarat.
On the other side, the BJP is blaming Congress MLA Alpesh Thakor for the violence against north-Indians. BJP also asked Congress to take action against him. However, Congress refuted the claims and said that it had no role in the alleged attacks.
Thousands of north-Indian migrant labourers flee Gujarat after a toddler was raped in Sabarkantha district last month. As soon as the incident was reported, violence broke out in different places in the state including, Gandhinagar, Ahmedabad, Patan, Sabarkantha and Mehsana. The rapist was arrested.
Also Read: Gujarat: BJP blames Alpesh Thakor of instigating violence against migrant labourers