Guwahati: Explosion near Shukleshwar Ghat, four injured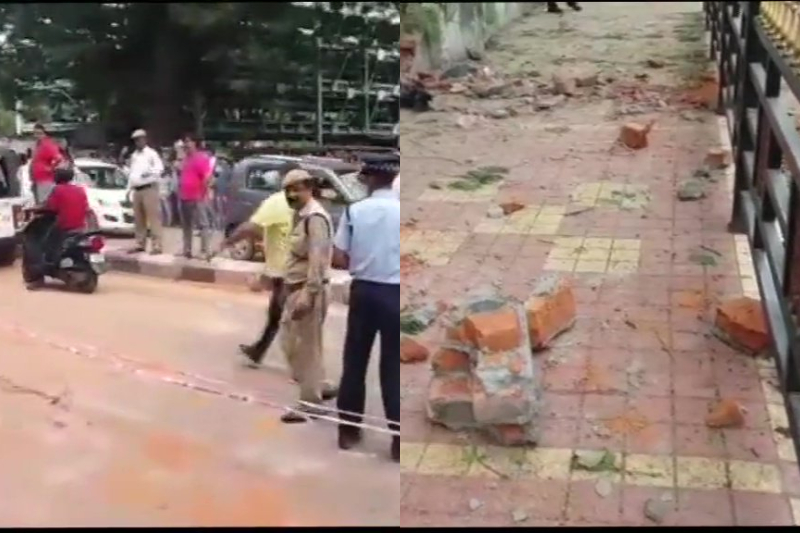 At least four people, including a woman, have been injured in a low-intensity explosion near Shukleshwar Ghat in Guwahati on Saturday. The United Liberation Front of Asom (Independent) [ULFA-I] claimed responsibility for the bomb blast.
As soon as the incident was reported, fire tenders have rushed to the spot. Injured have been admitted to the nearby hospital and their treatment is underway. No casualties have been reported yet. However, the condition of few injured seems to be critical.
Meanwhile, police have cordoned off the area and are looking for the miscreants.
Guwahati's Joint Commissioner of Police Diganta Borah said, "Around 11:45 am an explosion occurred at the riverfront. Preliminary investigation rules out any sabotage activity. Bomb disposal squad is present at the spot, further investigation is underway".
Paresh Baruah, commander-in-chief, ULFA-I said, "We the ULFA-I is claiming responsibility for the bomb blast in Guwahati." He also warned the organisations protesting against the updation of the NRC.
He further said that the blast was carried out in order to protest against the Citizenship (Amendment) Bill, 2016 and updation exercise of the National Register of Citizens (NRC).
More details awaited.
Also Read: Bhilai Steel Plant blast: CEO sacked, two other officials suspended