Haj Committee of India: All Applications For Haj 2021 Cancelled
India cancels Haj 2021 as Saudi Arabia bars foreign travellers due to Covid-19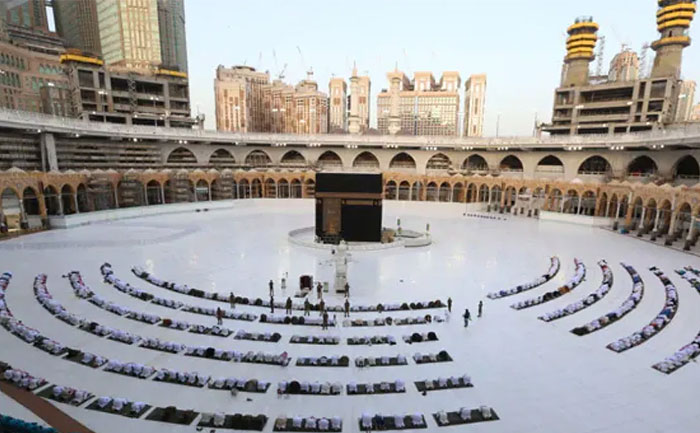 The Haj Committee of India has officially cancelled applications for Haj-2021. This comes after Saudi Arabia barred foreign travellers due to COVID-19. Saudi Arabia has announced that only citizens are allowed to attend Haj in limited numbers. The authorities added 60000 pilgrims of vaccinated residents who are in the Kingdom can perform this year's Hajj.
"The Ministry of Haj and Umrah, Kingdom of Saudi Arabia issued a statement informing that due to coronavirus pandemic conditions the Kingdom of Saudi Arabia has decided to allow citizens and residents inside the Kingdom of Saudi Arabia only to attend Haj 1442 in limited numbers. International Haj has been cancelled. Hence, it has been decided by the Haj Committee of India that all the applications for Haj 2021 stand cancelled," it read.
All applications for Haj 2021 cancelled: Haj Committee of India pic.twitter.com/z1Pnnrz4Ha

— ANI (@ANI) June 15, 2021
The statement further added, "The kingdom of Saudi Arabia, which is honoured to host pilgrims every year, confirms that this arrangement comes out of its constant concern for the health, safety, and security of pilgrims as well as the safety of their countries."
#SaudiArabia is taking all precautions for this year's #Hajj season. From within the Kingdom, 60,000 immunized pilgrims will get to perform Hajj under the highest safety standards. #Hajj2021 pic.twitter.com/jMmFeOaVW2

— CIC Saudi Arabia (@CICSaudi) June 12, 2021
Each year, up to 2 million Muslims perform the haj. It is a pilgrimage that draws the faithful from around the world. The haj is required of all able-bodied Muslims to perform once in their lifetime. It is seen as a chance to wipe clean past sins and bring about greater humility among Muslims.
Also Read: Saudi Arabia Releases Pictures of Black Stone in Mecca