Saudi Arabia: Several wounded in bomb blast at WWI memorial in Jeddah
Several Wounded In Blast At Cemetery For Non-Muslims In Saudi Arabia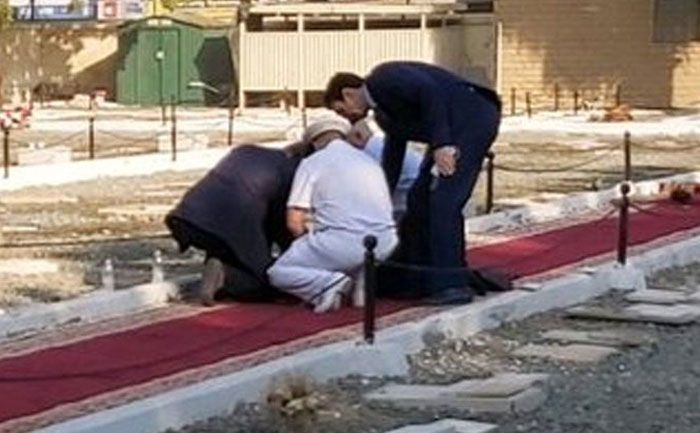 A bomb on Wednesday struck a World War I commemoration attended by European diplomats in the Saudi city of Jeddah. Several people have been wounded in the bomb attack at the Remembrance Day ceremony. Several countries had representatives at Wednesday's event.
#UPDATE A bomb blast struck a World War I commemoration ceremony attended by Western diplomats in the Saudi city of #Jeddah on Wednesday, leaving at least two people wounded, officials said https://t.co/PBk0fdT907 pic.twitter.com/0JP22vfhGj

— AFP News Agency (@AFP) November 11, 2020
The embassies of France, Greece, Italy, the UK and the US said an improvised explosive device blew up at a cemetery for non-Muslims on Wednesday morning. A joint statement strongly condemned the "cowardly attack".
"The annual ceremony commemorating the end of World War I at the non-Muslim cemetery in Jeddah, attended by several consulates, including that of France, was the target of an IED [improvised explosive device] attack this morning, which injured several people," France's foreign ministry said.
The Saudi statement carried by state news agency SPA said an investigation was underway and confirmed that several consuls were present.
British Embassy press release following the attack at Jeddah Cemetery today. We strongly condemn this cowardly attack, wish those injured a prompt recovery, and support the Saudi authorities as they investigate this attack. pic.twitter.com/N9SU0QjdNp

— UKinSaudiArabia 🇬🇧 (@UKinSaudiArabia) November 11, 2020
France has urged its citizens in the kingdom to be "on maximum alert" amid heightened tensions after an assailant last month decapitated a French middle school teacher who showed caricatures of the Prophet Muhammad in class.
Also Read: Saudi Arabia's King Salman bin Abdulaziz Admitted To Riyadh Hospital