Pokemon Go October 2019 Community Day: Start Times, Featured Pokemons & More
Similar to the September month's community day, this month it will begin from 11 AM to 2 PM local time.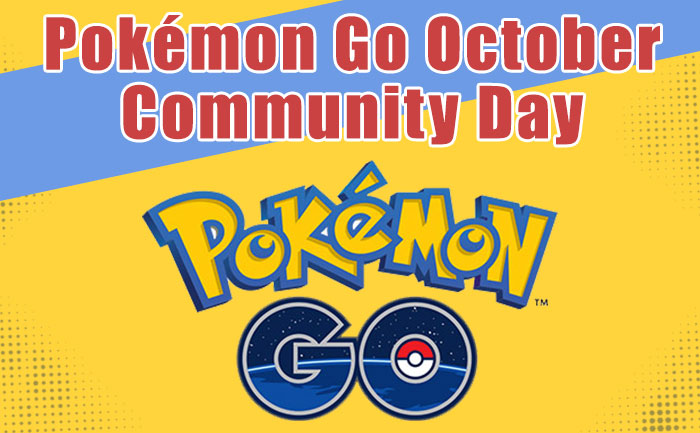 The next community day of Pokemon Go is scheduled to take place on 12th October 2019. Like always, it will share a brief window of time to pick up a rare Pokemon and take advantage of other in-game bonuses. Notably, Pokemon Go's Community Day usually lasts for three hours but details of the event vary from month to month.
Helping you to prepare for this month Pokemon Go's Community Day, we have brought you everything from its date, start times to featured Pokemon. Pokémon Masters Is Finally Out For Both Android And IOS
What is October's Featured Pokemon?
For the unversed, each community day features one specific 'featured Pokemon' which will spawn during the event. According to reports, in October, the featured Pokemon is Trapinch, the termite-like Ground-type from Pokemon Ruby and Sapphire.
Besides easily catching Trapinch in October's Community Day, you will also get an opportunity to encounter a Shiny Trapinch in the game. Notably, you are required to be persistent, if you wish to catch Shiny Traoinch.
What Time Does October's Community Day Start?
You must be guessing the begining time of Pokemon Go's October Community Day. Similar to the September month's community day, this month it will begin from 11 AM to 2 PM local time. That means you will have until 3 pm local time to evolve Trapinch Pokemon.
We have some news that we know you'll dig! Earth Power is the exclusive move for Trapinch #PokemonGOCommunityDay! Time to shake things up! pic.twitter.com/y293puZgEJ

— Pokémon GO (@PokemonGoApp) October 9, 2019
What other Bonuses are available in this month's community day?
Besides catching Trapinch Pokemon in October's community day, you will be liable to take advantage of a few other bonuses as well. If you manage to capture Trapinch Pokemon during the event, you will earn triple the normal amount of XP.
Notably, the bonus applies not only on featured Pokemon but all the monsters you catch during the event. As usual, Lure Modules will also last for an extended period of time. Any that you use during the event will remain active for three hours rather than the usual 30 minutes.
Also Read: Pokemon Go: How To Evolve Eevee Into Leafeon Or Glaceon