Don't fall in love over Facebook; Hamid Nihal Ansari's advice to youth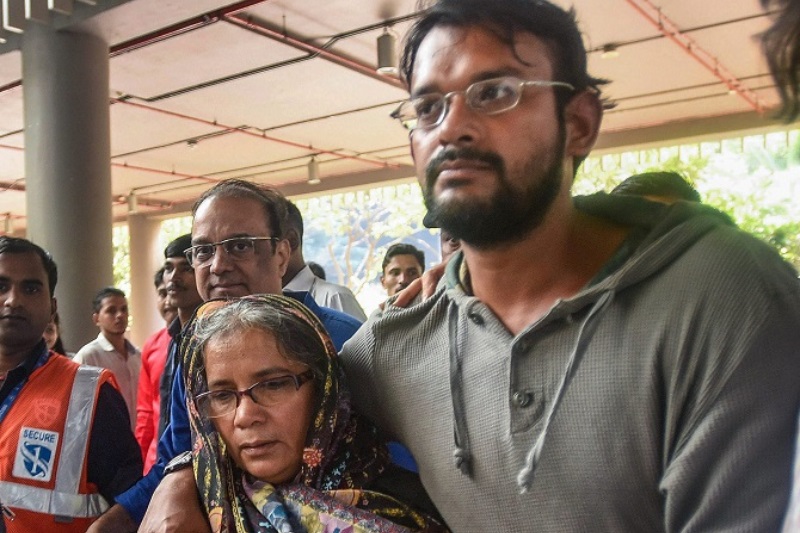 After spending at least six years in a Pakistani jail, Mumbai-based software engineer Hamid Nihal Ansari has given simple advice to the youth. He said, "Don't fall in love over Facebook".
Notably, Hamid Nihal Ansari reached his home in suburban Mumbai on Thursday after meeting External Affairs Minister Sushma Swaraj.
Talking to media, Ansari said, "Never hide anything from your parents. Only your parents stand by your side in testing times. And never resort to any illegal means to go to any place." Asked what advice will he give to people who fall in love over Facebook, Ansari said, "Don't take risk. Don't fall in love. Don't fall in love by trusting Facebook."
It was on Facebook that he fell in love with a girl from Pakistan, went there to prevent her forced marriage and before he could meet her, was arrested and jailed. Reportedly, he had entered the country from Afghanistan with a fake Pakistani identity card and was sentenced to three years imprisonment by a military court in 2015.
After he was being sentenced by the military court, Ansari was lodged in the Peshawar Central jail on December 15, 2015. Although his term had ended on December 15, 2018, he was not able to leave for India as his legal documents were not ready. He was repatriated on Tuesday and handed over to India at the Wagah-Attari border.
Pakistan had earlier claimed that Ansari was an 'Indian spy who had illegally entered Pakistan and was involved in anti-state crimes and forging documents'.
Also Read: 'Mera Bharat mahaan, meri madam mahaan', says Hamid Ansari's mother to Sushma Swaraj