BJP itself will remove PM Modi, Congress not needed: Puducherry CM Narayanasamy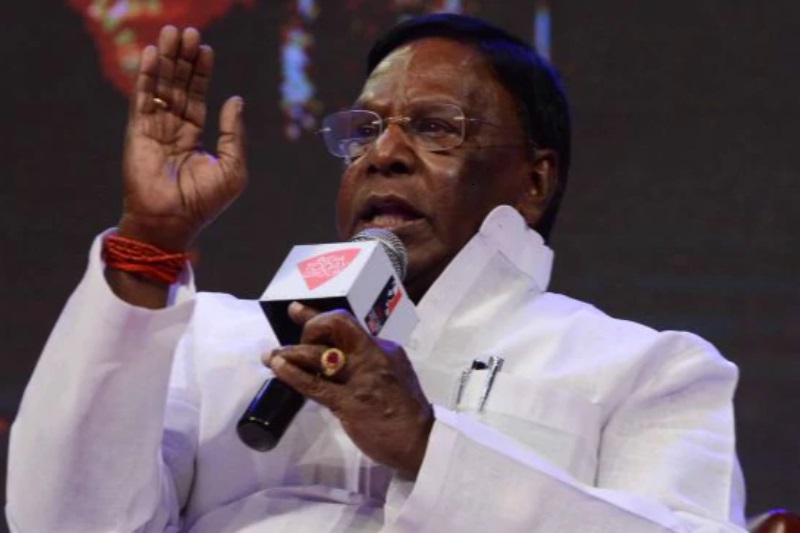 Bharatiya Janata Party (BJP) will itself remove Prime Minister Narendra Modi after 2019 Lok Sabha elections, the Congress party does not need to make any efforts, said Puducherry Chief Minister V Narayansamy.
Speaking at India Today Conclave in Visakhapatnam today, Narayanasamy said that Congress doesn't need to remove Modi, his own party leaders will send him out because of what he has done to the country. Adding on he said that even his own people are not happy with PM Modi.
Puducherry CM claimed that several BJP leaders told him personally about the discontent within the party. "Only two people are running the show," he claimed.
Talking about his relation with PM Modi at India Today Conclave, Narayanasamy said, "PM Modi is very fond of me and that is why he has sent Kiran Bedi as the Lt Governor of Puducherry."
Narayanasamy said that PM Modi has "no time" to meet chief ministers. "I am not getting appointments at all. Once Andhra Pradesh Chief Minister Chandrababu Naidu had said that he sought 12 appointments with the PM but he got only two. Back then I was lucky that I got two appointments after six requests. But today my situation has become worse as the PM is not meeting me at all."
Narayanasamy accused the Modi-led government of discriminating between NDA-ruled states and those ruled by the Opposition. "This is an autocratic government. The only solution is to remove Modi. He should meet CMs to listen to their grievances," he urged.
"Whenever I meet the PM and the finance minister [Arun Jaitley], they see me as if I am Arvind Kejriwal. If Kejriwal and PM want to fight, let them do that. Why target me? I am implementing all central government schemes. I want to make my state a welfare state," Narayanasamy told at India Today Conclave.
Also read: Sohrabuddin encounter case: Court acquits all accused due to lack of proof