Telangana Assembly elections: Rahul Gandhi targets KCR, PM Modi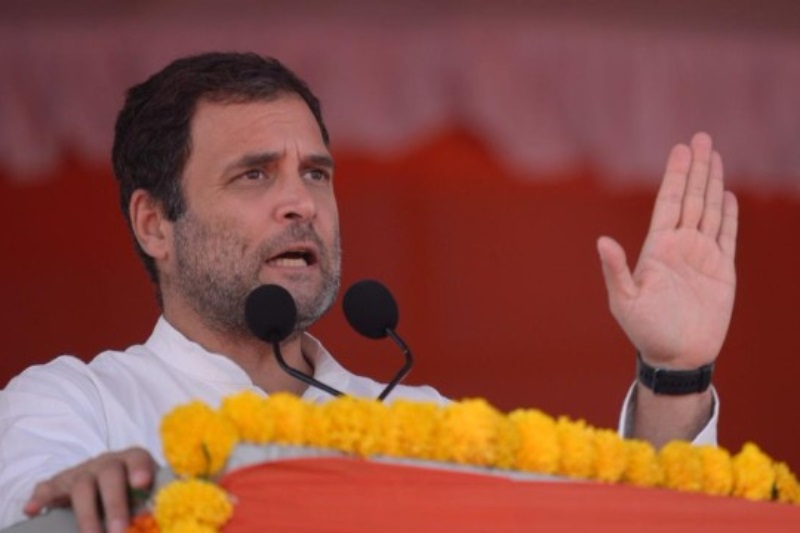 Ahead of Telangana Assembly elections, Congress president Rahul Gandhi accused CM K Chandrasekhar Rao (KCR) of enriching his family at the cost of the state.
While addressing a public rally in Jayashankar Bhupalpally district, Rahul Gandhi also targeted Prime Minister Narendra Modi for crony capitalism and denying rights and protection to tribals and farmers.
He said, "Modi at the Centre and KCR in the state diluted laws meant to protect the land of tribals. The result is tribal land is being snatched for industrialists without proper compensation. Despite having so much land and forest, tribals here have no protection and their rights are consistently trampled upon."
"KCR govt had promised to establish Tribal University, but they failed to fulfill their promise. Congress govt will ensure that even their promises are fulfilled," said the Congress President.
"During UPA govt, we had introduced Tribal Bill throughout the country. We had promised Adivasis of the country that the benefits of land, water and forest belongs to them. However, today, these rights are not enforced," he added.
He further stated that the only job KCR government had done is renaming old Congress government projects and inflating their cost to enrich the Chief Minister and his family and friends.
"When KCR became the Chief Minister, Telangana had a surplus of Rs 17,000 crore but today it is reeling under debts of over Rs 2.5 lakh crore," he noted. The Gandhi scion blamed the Rao-led government of giving employment to his family members while failing to give jobs to crore of unemployed youths.
Rahul Gandhi also promised setting up 30-bed hospitals in every subdivision and giving Rs 5 lakh to eligible families to build houses. He also assured setting up a tribal university in the state and preventing the privatisation of the Singareni coal mines.
"We have mentioned singareni in the manifesto, 2-3 things that will be done, the contract or temporary workers will be regularised and those who have been removed from their jobs will be considered sympathetically," said the Congress President.
"Without protection of farmers and jobs to youth, a state cannot progress. KCR made only promises but never bothered to fulfil them," Rahul Gandhi concluded.
Also Read: Rahul Gandhi joins Kisan March in Delhi; slams PM Modi for cornering farmers