No one is bowled over by Imran Khan googly, says Harsimrat Kaur Badal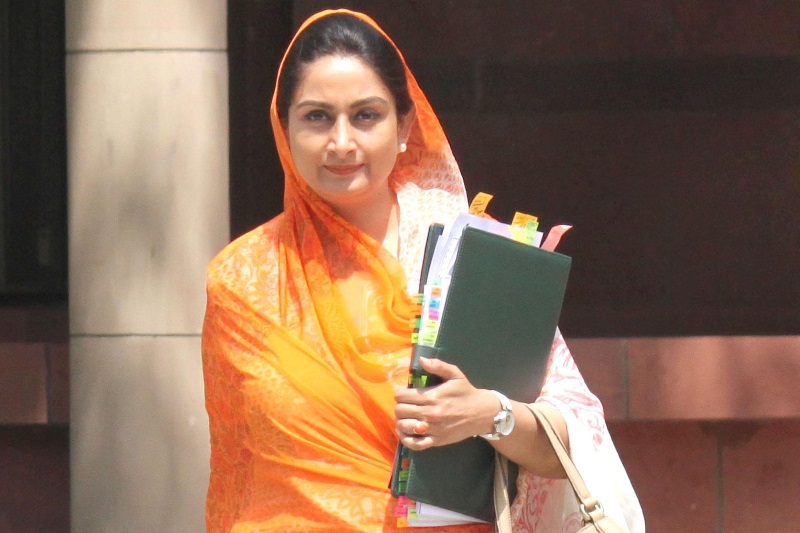 Only a day after Shah Mahmood Qureshi, Pakistan Foreign Minister, Imran Khan bowled a "googly" to ensure someone represents India in the Kartarpur Corridor ground-breaking ceremony, Union Minister Harsimrat Kaur Badal pointed him out his mistake.
"Going to Sri Kartarpur Sahib was matter of faith for me. Indulging in one-upmanship on this sacred issue is uncalled for. No one was bowled over by any 'googly'. PM Modi and ministers have only respected sentiments of Sikhs by authoring and participating in this noble initiative," Harsimrat Kaur Badal tweeted.
Harsimrat Kaur Badal and Hardeep Singh were sent by EAM Sushma Swaraj to represent India in the ground-breaking ceremony while Congressman Navjot Singh Sidhu attended the event on a "personal invitation".
It may be recalled that Qureshi had said, "Imran (Khan) delivered a googly and India sent two ministers to Pakistan," after the border opening of Kartarpur. A googly is a leg-spinner's secret weapon to fox a batsman with the same action as leg-break in cricket. Harsimrat Kaur Badal though counted the event as a "big achievement" for the Imran Khan government which completed 100 days in office on Thursday.
Qureshi's reaction
Qureshi's statements came following Sushma Swaraj's denial for the resumption of bilateral talks with Islamabad if Pakistan didn't stop across the border terrorism against India. Qureshi accused the Indian government of refusing start bilateral dialogues despite Imran Khan's letter to Prime Minister Narendra Modi for the resumption of talks.
India had earlier agreed for a meeting among Sushma Swaraj and Qureshi during the UN General Assembly in New York. But after three policemen were killed in Jammu and Kashmir by Pakistani terrorists, Swaraj cancelled all talks. Pakistan even went ahead and "glorified" terrorist Burhan Wani by releasing a postage stamp in his name, India cancelled talks.
"Tensions with India are not hidden from anyone, but our approach is people-centric and we need peace for people to prosper. We need peace in order to speed up the development of our country," Qureshi had said. "Imran Khan also said he will take two steps for every one step India takes," he added.
ALSO READ: Kartarpur corridor: Imran Khan lays foundation stone, Mehbooba Mufti seeks same for Kashmir