Happy Birthday Keanu Reeves: Five Best Keanu Reeves Movies Revisited
5 Must-Watch Keanu Reeves Movies You Should Check Out On His Birthday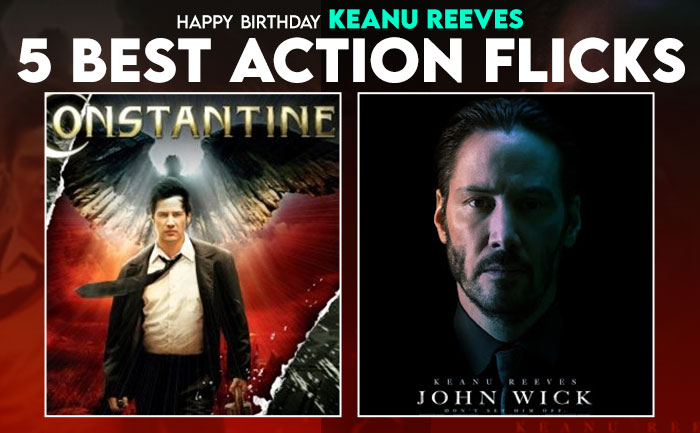 Hollywood star Keanu Reeves is celebrating his birthday on September 2. The actor has turned 56 and wishes from across the world are pouring in for the John Wick star. The man has aged like old wine and we love it. The Canadian actor is known for some of his kick-ass action flicks. Be it, 'John Wick', 'Speed', or the 'Matrix' series, Keanu has been a fan-favorite since the '90s and continues to rule their heart. This humble down to earth star who can easily hop on a subway has enamored the world as an action hero.
On his special day as a treat to Keanu Reeve fans here are some of his best action flicks that will win you over once again.
Check out five action flicks of Keanu Reeves on his special day:
1. Speed:
This Sandra Bullock and Keanu Reeves starrer is all about a bus rigged with a bomb that will explode if the speed of the bus falls below 50. How Keanu and Sandra try to save the passengers is a pure adrenaline rush.
2. The Matrix
The sci film had Keanu playing the role of Neo. He left his fans impressed with the never-seen-before action stunts, in it. The movie went on to score at the box-office. Keanu is at present shooting for The Matrix 4.
3. Constantine:
This is a horror film, that has Reeves playing the titular character of an unauthorized ghosthunter, exorcist: Constantine. It went on to garner a cult following over the years.
4. John Wick:
The John Wick series is made up of three spectacular entries. The man and his love for his dog added with some insane action stunts make them a must-watch in one go.
5. Point Break:
The 1991 release featured Keanu and Patrick Swayze. It is all about an FBI agent, Johnny Utah (Keanu Reeves), as he goes undercover to infiltrate a cache of Southern California surfers suspected of robbing banks.
Wishing The Dashing Keanu Reeves a Very Happy Birthday.
Also Read: Priyanka Chopra Jonas Joins The Cast Of Matrix 4 Opposite Keanu Reeves