Priyanka Chopra Jonas Joins The Cast Of Matrix 4 Opposite Keanu Reeves
Keanu Reeves will be reprising his role as Neo in the next installment of the film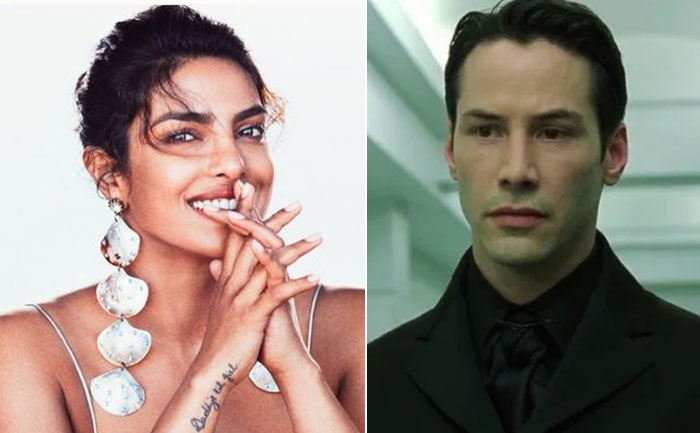 Priyanka Chopra Jonas has been a trailblazer when it comes to the entertainment industry. Whether it is leaving a mark on Hollywood or Bollywood, the actress has always been a step ahead. Continuing her streak, Priyanka Chopra Jonas has reportedly joined the cast of the much-awaited Matrix 4 starring Keanu Reeves. Variety has reported that the actress has started shooting for the upcoming sci-fi film in Berlin. The shooting was put on hold due to the COVID-19 pandemic. However, since cases in Berlin are decreasing in number, the film shooting has been resumed.
Meanwhile, some segments of the film have already been shot in San Francisco. There have been rumors about the cast training for the action sequences that take place in the movie. In addition to Keanu and Priyanka Chopra, the star cast of Matrix 4 includes names like Jada Pinkett Smith, Carrie-Anne Moss, Yahya Abdul-Mateen II, and Neil Patrick Harris in pivotal roles.
Keanu Reeves will be reprising his role as Neo in the next installment of the film. The actor previously stated that he was impressed with the story of the film. He has been a part of The Matrix franchise ever since the first film came out in 1999. The plot of the film revolved around a hacker and how he learned about the reality of technology.
Matrix has been followed by the sequels The Matrix Reloaded and The Matrix Revolutions.  While the films did well, they were not able to recreate the success of the first film.
Matrix 4 is expected to hit the theatres on April 1, 2022.