Happy Birthday Papon: 5 soulful renditions by the amazing singer from Assam
5 soulful numbers by Birthday Boy Papon which have managed to win millions of hearts.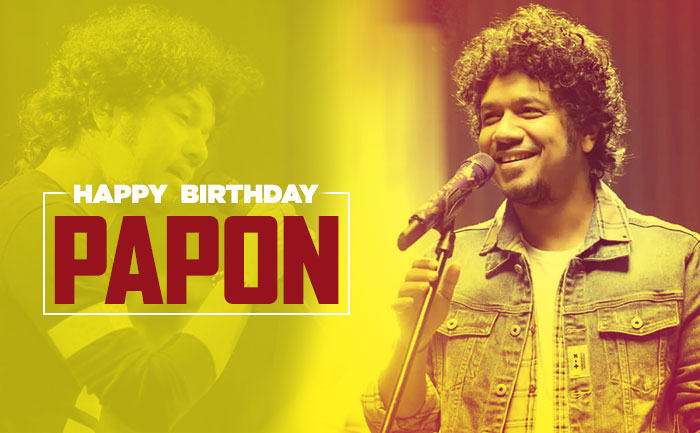 Renowned singer Papon known for his soulful renditions turned a year older today. The singer from Assamis celebrating his 45th birthday. Born on November 24 in 1975 to Assam's legendary singer-couple Khagen Mahanta and Archana Mahanta. Angaraag Papon Mahanta has created a niche for himself in the Bollywood with his soulful voice.
He's blessed with the voice that has touched the heart chords of his fans.
Here is a list of 10 songs sung by Papon that you just can't take off your playlist!
1. Moh Moh Ke Dhaage, Dum Laga Ke Haisha:
2. Jiyen Kyun, Dum Maro Dum
3. 'Humnava' from "Hamari Adhuri Kahani"
4. Maula Sun Le Re from Madras Cafe
5. Khamma Ghani Happy Ending
6. Kyon from Barfi
7. Kaun Mera from Special 26:
Also Read:  Famous Celebrities Who Ruined Their Career Themselves