Harbhajan Singh: England batsmen 'weak' and 'more vulnerable'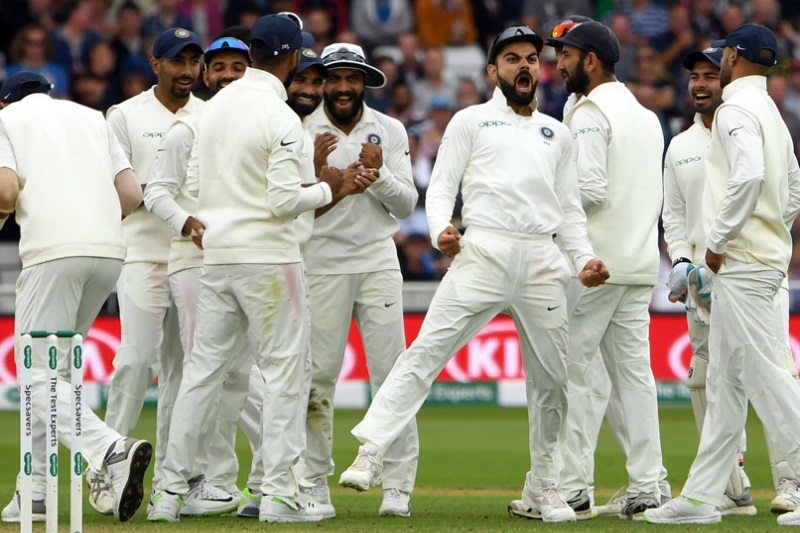 Veteran Indian off-spinner Harbhajan Singh backed Virat Kohli's team to clinch the Test series following their massive 203-run victory over England at Trent Bridge on Wednesday.
Pointing out the vulnerability in England's batting line-up against both fast-bowling and spin, the 38-year-old former Indian international claimed that it is India and not England who are playing at home.
Down by two defeats, including a battering at Lord's, India produced a clinical performance both with the ball and bat to bounce back into the series and keep their chances alive.
Also Read: England vs India: Prithvi Shaw should play the fourth Test at Southampton
"The English batting line-up looks more problematic than the Indian batting at the moment. They are playing as if they are touring India, and not the other way round," Harbhajan was quoted as saying by the Press Trust of India.
"Their batting line-up is more vulnerable to both pace and spin, and they look weak. Some of their first-choice batsmen have an ordinary record in domestic cricket, averaging 30-35 at best. In India, you have to average over 50 to be even considered. They have good depth in ODI cricket, but in Tests, their batting has not done much."
He also hit back at the critics who slammed India for their defeats in the first two-Test matches saying that English conditions are never easy.
Also Read: Could Rishabh Pant fill in MS Dhoni's big shoes?
"It is not easy to come and play in England. You cannot say that previous Indian teams did better here. Apart from 2007, when did we last win a series in England? We tend to over-react easily and criticise too early," he added.
"It takes time to get used to conditions in England. You can practice as much as you want but match conditions are different from nets. The Birmingham Test was so close, and if India had won there narrowly (instead of losing), we wouldn't have had so much criticism and the series would currently be 2-1 to India instead."
The Turbunator, as Harbhajan is called has taken over 400 international Test wickets during his time with the Indian team. He, however, praised the current pace-bowling unit and said the tank of fast-bowlers which India have now has never happened in the history of Indian cricket.
"Once you put runs on the board, you can see the difference. In one spell, Hardik Pandya changed the game, which is a great thing from India's point of view. India has a great bowling attack now, which they didn't earlier. We had only Zaheer Khan and someone else trying to chip in, but now we have three good bowlers and now we also have a fourth in Pandya.
"In this match, he was matching up in terms of swing and pace to all other three pacers. It's a blessing to have three-four proper pacers in the playing eleven, which has never happened before in the history of Indian cricket that I have played in, or seen."
He expects conditions to favour India at the Oval, which might go on to be series decider.
"After such a performance I back India to win the next Test in Southampton, and then anything can happen in the Oval Test. At the Oval, we could get a true Indian wicket with a lot of bounce and lateral movement is less there as well," he said.
"So, conditions could favour India and we could even play two spinners. I think India has a very good chance (of winning the series 3-2)."