Harvey Weinstein Tests Positive For Coronavirus In Prison
Harvey Weinstein was at the Rikers Island Prison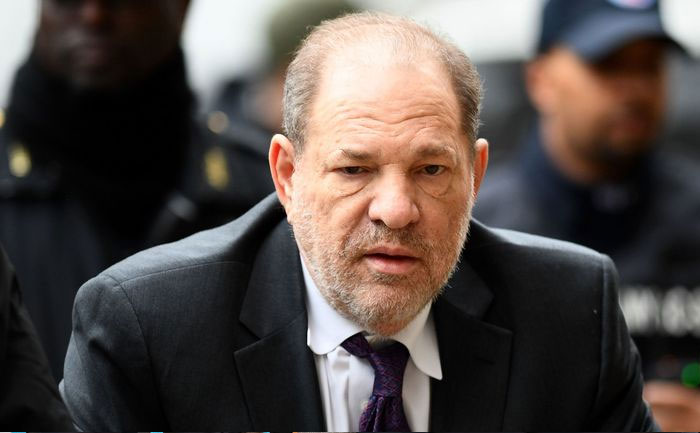 Harvey Weinstein, who is serving a 23 year prison sentence, has been tested positive for coronavirus. Weinstein is in jail for rape and sexual assault. The news of Harvey Weinstein testing positive for coronavirus was first reported by the Niagara Gazette.
There has been no official statement from Weinstein's side as yet. The New York State Department of Corrections did not confirm the news when contacted for comment. New York State Correctional Officers and Police Benevolent Association (NYSCOPBA) president Michael Powers said that he cannot confirm the news. However, he did say that non essential transfers of inmates and transfer between state facilities will be suspended during the outbreak.
"There is no better breeding ground for this virus than a closed environment such as a correctional facility." he said on a statement to Niagara Gazette.
Weinstein has now been been transferred to a prison near Buffalo. Prior to his transfer, he was at the Rikers Island Prison. He was treated for chest pains at a Manhattan hospital.
The US prisons have been facing coronavirus outbreaks too. A growing number of officials and public defenders have been calling for the release of those most vulnerable to the virus. According to a local media report, guards at Rikers and Sing Sing prison have tested positive for the virus.
Harvey Weinstein was convicted of a criminal sexual act in the first degree and rape in the third degree. Moreover, he was convicted of raping ex-actress Jessica Mann in 2013 and of forcibly performing oral sex on former production assistant Mimi Haleyi in 2006. In addition, nearly 90 women including Angelina Jolie and Salma Hayek, have accused Harvey Weinstein of sexual misconduct.
ALSO READ: Coronavirus Pandemic: Jack Ma, Alibaba To Donate 4 Million Masks, 400K Test Kits & 104 Ventilators