Haryana Minister Anil Vij compares Rahul Gandhi with Nipah Virus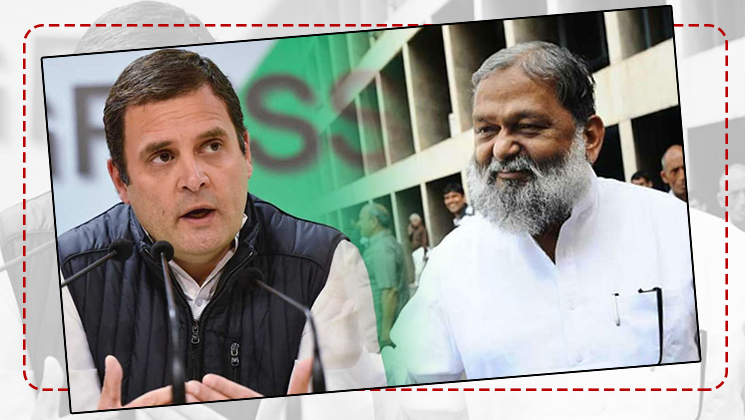 The deadly Nipah Virus which claimed the lives of people in Kerala in the past few days has founds its place in Indian politics as well. Haryana Minister Anil Vij known for his incurable foot-in-the-mouth disease has targetted Rahul Gandhi this time and compared him to the 'Nipah Virus'.
He add that the reigning Congress President would "destroy whosoever comes in contact with him". "Rahul Gandhi is like the Nipah virus which will devastate the party and destroy whosoever comes in contact with him," Vij said in an official statement issued by Haryana government. The Haryana minister has often made controversial statements in the past. He had once described the Taj Mahal as a "beautiful graveyard".
Anil Vij had previously said that those who were supporting Delhi University student Gurmehar Kaur for her campaign against the ABVP, were pro-Pakistan and should be sent to Pakistan. Vij also courted controversy with his remarks that Mahatma Gandhi's image did not help 'Khadi' and caused devaluation of the currency, leaving the BJP government red-faced as it courted a massive controversy, nationwide.
Meanwhile today, Vij also took a dig at Haryana Congress leaders, saying all of them were in a hurry to get themselves declared as the party's Chief Ministerial candidate for the next assembly polls. "All leaders, including CLP leader Kiran Choudhry, Ashok Tanwar, Captain Ajay Yadav, Bhupinder Singh Hooda and Kumari Selja were in a tearing hurry to get themselves declared as CM choice. But these self declared CMs may not even become MLAs," Vij said in the release.
Image Source/ Zee News