PM Modi leaves India for Indonesia on three ASEAN Nation tour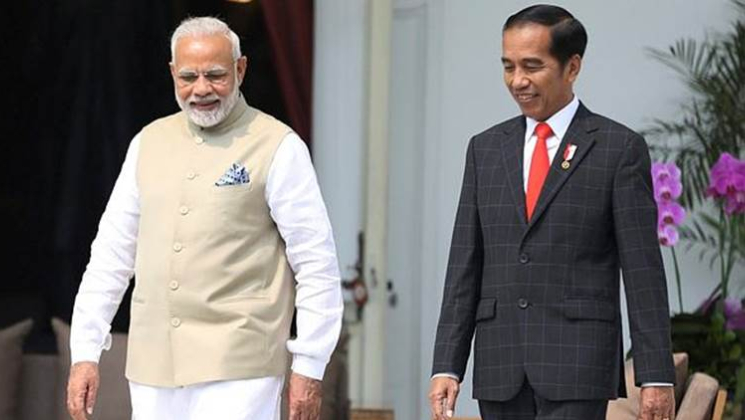 PM Narendra Modi arrived in Jakarta on Tuesday on the first half of his three-nation tour to East Asia to boost ties between the two countries.
Modi is on his first official visit, met President Joko Widodo on Wednesday and discussed bilateral cooperation in a broad range of areas, including maritime, trade and investment.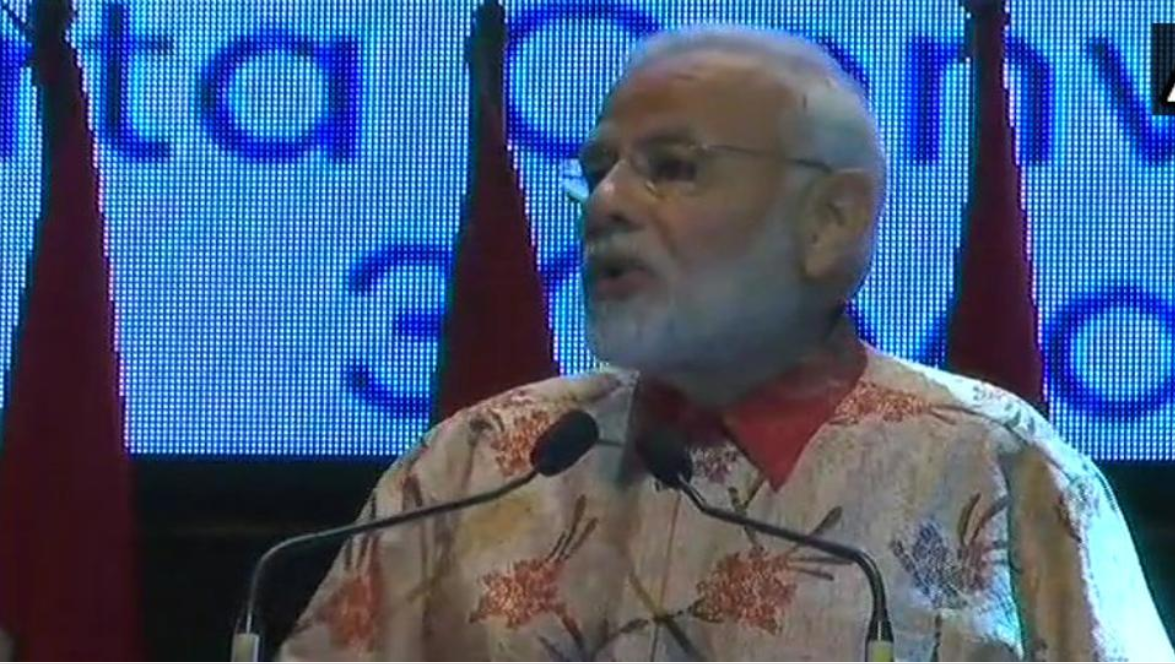 "This is my first visit to Indonesia as Prime Minister. I am looking forward to my discussions with President Widodo on 30 May, as also to our joint interaction with the India-Indonesia CEOs Forum. I will also address the Indian community in Indonesia," Modi said on his arrival in Jakarta.
Modi said India stands resolutely with Indonesia in the fight against terror; we condemn the recent terror attacks in Indonesia in which many innocent people lost their lives.
India-ASEAN partnership is such an important power that can become a guarantee of peace not only in Indo-Pacific region but also beyond it, Modi added.
He also said, for the development of Indo-Pacific region we (India – Indonesia) have agreed to the same shared vision. India's Act East Policy and the vision of SAGAR (Security and Growth for all in the Region) matches President Widodo's Maritime Fulcrum Policy.
After their Joint Press meet, PM Modi and Indonesian President visited a kite exhibition and Istiqlal Mosque in Jakarta.
Indonesia: PM Narendra Modi at Istiqlal Mosque in Jakarta pic.twitter.com/vGrKFzFG9l

— ANI (@ANI) May 30, 2018
Modi also addressed the Indian community in Jakarta. He said, "You are equally committed to your roots in India as you are to Indonesia, many of you are Indonesians but India is there in your hearts. Many of you may never have been to India. I invite you all to come to India for the Kumbh in Prayag next year. He also added, our first priority as a government is to make the country corruption free, citizen-centric and development friendly".
Modi will be making a brief stopover in Kuala Lumpur on Thursday on his way to Singapore during which he will meet his newly elected Malaysian counterpart Mahathir Mohammad.
PM will address CEOs of top 20 companies and is likely to ink a number of pacts in the areas of defence, space and skill development. He is also the first Indian PM who has been invited to deliver the keynote address at the forum Shangri-La dialogue.
Image Source – Hindustan Times, Twitter