Hazel Sky announced for PS4, Xbox One, Switch, and PC
Join Shane on his trials to become an engineer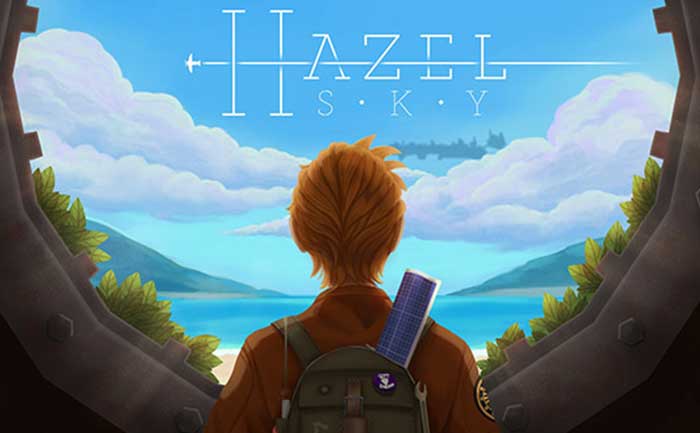 Hazel Sky is a heartfelt adventure game that has been announced for PlayStation 4, Xbox One, Switch, and PC through Steam by the game publisher Another Indie and developer Coffee Addict Game Studio. The game will release in 2020 though there is no release date yet.
Hazel Sky has been described in the announcement trailer description as "a heartfelt adventure about a young engineer facing his destiny and his desires. Coming to PS4 in 2020!"
The protagonist is named Shane and he is sent to an island far from his home in the flying city of Gideon. He must face the trials to become an Engineer. However, the cost of failure isn't just unemployment, it's banishment. Things aren't just black and white though as Shane's view of the world is affected by his relationship with fellow trainee engineer, Erin who contacts him through the radio. Shane is forced to reconsider the society where all the honor is given to the engineers but the artists are often sidelined. Will Shane be able to complete the trials? What happened to the engineers who failed the trials? Find out the answers to this and more when Hazel Sky hits PlayStation 4, Xbox One, Switch, and PC.
Here are the Key Features of Hazel Sky as per its Steam page:
Repair and build an assortment of incredibly flying machines.
Jump, climb, swing, and slide your way through the trials.
Discover the fates of those who faced the trials before you. And those who failed.
Take to the skies in ramshackle flying machines.
Find peace and tranquility in the gorgeous world.
Explore and find hidden truths and fascinating insights into the people of Gideon.
Check out the Hazel Sky – Announcement Trailer for PS4 below:
ALSO READ: StarCraft: Ghost Leaked Footage Surfaces Online