CBI vs CBI: HC allows Alok Verma to inspect case file relating to Rakesh Asthana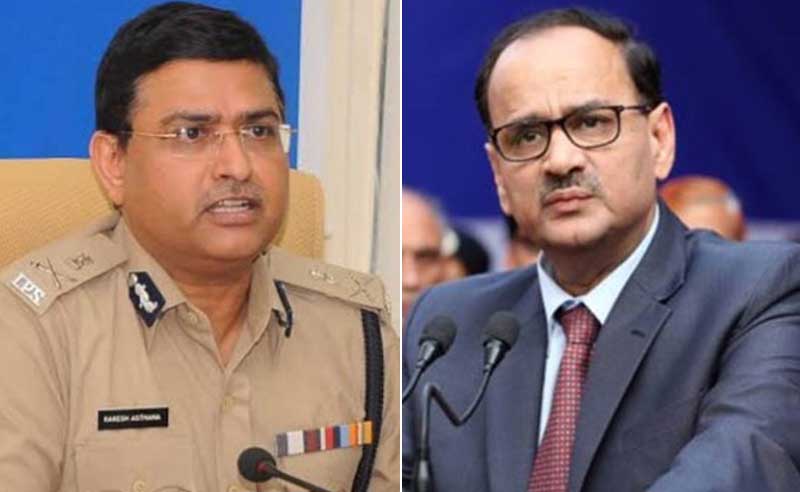 In the ongoing CBI vs CBI feud, the Delhi High Court has allowed exiled CBI Director Alok Verma and Joint Director AK Sharma to inspect in the case file submitted by the CVC's office, relating to the FIR against the agency's Special Director Rakesh Asthana, on Wednesday
Reportedly, Justice Najmi Waziri has aksed Verma to go to Central Vigilance Commission's office on Thursday after his counsel said there are allegations of mala fide against him in Asthana's petition.
In the meantime, the court extended till December 7 its order directing the CBI to maintain status quo regarding proceedings against Asthana.
Apparently, two months back, the Central Bureau of Investigation (CBI) has booked its Special Director Rakesh Asthana in a bribery case. The Investigation agency has named him as an accused in an FIR filed against him. Asthana is no 2 in the CBI hierarchy.
According to reports, the CBI has named him as the first accused for allegedly demanding and taking bribes from a businessman who was under investigation in the Moin Qureshi corruption case by a special investigation team headed by Asthana.
Notably, both Alok Verma and Asthana – who were involved in a bitter feud – were sent on leave by the government to stem infighting within CBI.  Meanwhile, Nageshwar Rao, a joint director of CBI was appointed as the interim director of the agency but he won't be able to take major decisions as the Director of CBI, other than day-to-day work related sanctions.
Also read: SBI hikes fixed deposit interest rates