After heavy defeat, Kraigg Brathwaite calls for balanced batting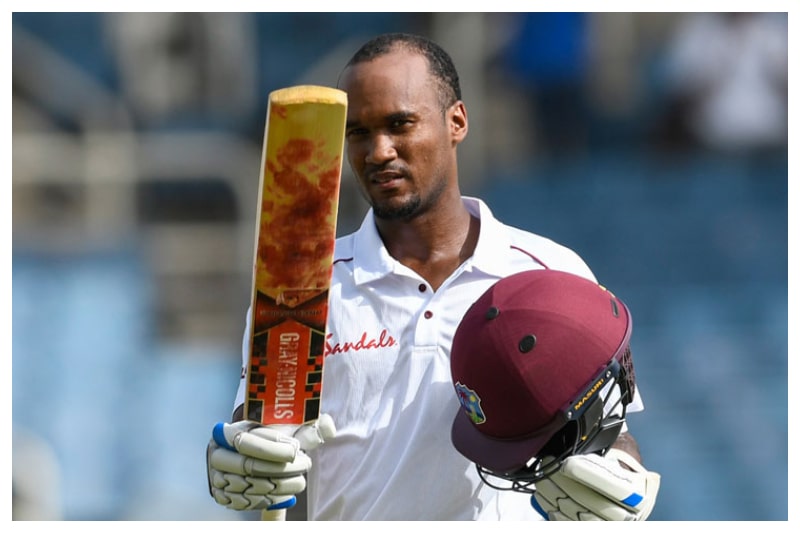 Too many attacking shots in the first Test against India led to their demise in just three days and stand-in skipper Kraigg Brathwaite, who too didn't dare quite well said that the batsmen in his team should learn to make a proper balance between caution and aggression.
"Going forward what we need to do is along with the attacking shots, trust in defence. I think that's the key," Brathwaite said, as quoted by The Indian Express after his team went down by an innings and 272 runs in the series opener.
He added, "Obviously when the field goes back, it's a matter of still staying positive in defence also and putting away the bad balls, stroking the ball along the ground for singles. I just don't think we didn't trust our defence as much as we should have."
Also read: India vs West Indies: Kuldeep Yadav stars as hosts cruise to a dominating win by an innings and 272 runs
The match was dominated by India in all aspects as the visitors were handed an embarrassing loss by an innings and 272 runs.  Brathwaite cited the example of the young debutant Prithvi Shaw who dominated all the bowlers and never really looked in trouble.
On the other hand, the West Indies failed to play the Indian spinners nicely.
""I think what they can look at is how India batted. We saw the guys getting in and backing themselves. Obviously, Shaw was quite attacking, he was 100 percent into what he was doing. Kohli obviously came in, took his time and flourished," Brathwaite said.
"I think if we can learn from them, that will put us in good stead going forward. Obviously a few nerves, it's Test cricket so it is never easy but we need to take a page out of their book and take that into our batting. Trust in defence and obviously when you attack, go 100 percent as well," he added.
Image credit- English.kalerkantho.com