Married Facebook friend set woman on fire for rejecting his marriage proposal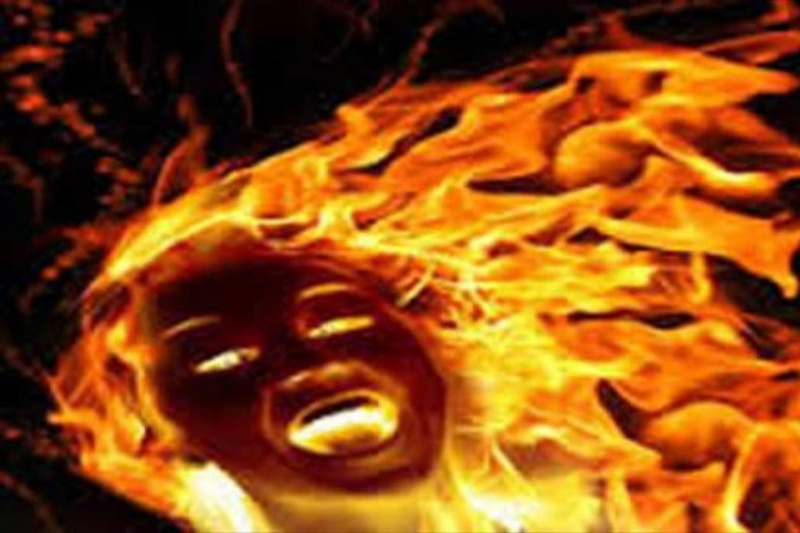 A married man and a Facebook friend set 22-year-old woman on fire on Saturday morning in Hyderabad after she refused to marry him. The man identified as Ibrahim is married and has two kids but wanted to get her married.
The accused, Ibrahim on Saturday morning approached girl's house at about 8.30 and poured petrol over her to kill her. He then doused himself too in an attempt to commit suicide, police told Deccan Chronicle.
After noticing hue and cry, a neighbour intervened and tried to save the girl, but his efforts went in vain. In the process, he too suffered 10 percent burns. All the three were taken to Osmania General Hospital for further treatment and the condition of the couple is said to be very critical. The woman reportedly sustained 90% burns.
The jilted lover Ibrahim, lives in Barkas, is married and has two kids with his wife. He reportedly befriended Shabana Begum (victim) a year back, after which he proposed to marry her, said her sister-in-law.
"He came and met our family and we had initially agreed. It was only after we found out that he was already married and is a father of two that we asked him to leave Shabana alone. He then started harassing her and threatening us. We have also approached the police, who counselled him and his family and warned him not to approach us again," she quoted by told Deccan Chronicle as saying.
Based on a complaint, the Tappachabutra police booked a case under relevant Sections and started an investigation.
Also read: Hyderabad: Teacher thrashes student for laughing, leaves scars on body