Hyderabad: Teacher thrashes student for laughing, leaves scars on body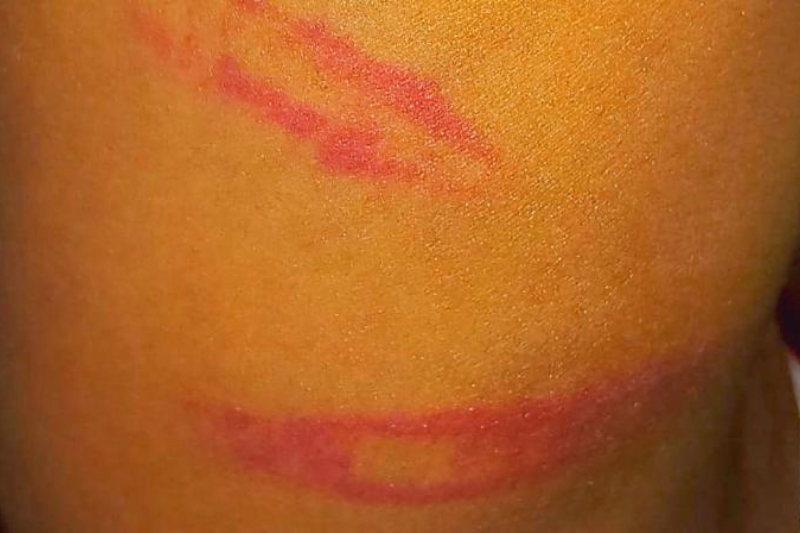 The physical punishment continues unabated in schools, two cases of corporal punishment in school came to light in the last few days. A class VIII student, Bharat and Class III student, Harischandra Prasad were mercilessly beaten by their respective teachers.
The incident comes few days after a student was reportedly beaten with a duster in a government school. Bharat was brutally beaten up by his mathematics teacher Hanumantha Rao at Tondupally Shivaji Vidya Nikethan High School for laughing while the class was going on at about 11 am on Friday morning. The scars remained on his body even on Saturday, and he contracted the fever.
Bharat's father accused Principal of the school saying, these kinds of incidents were on the rise because principals do not give proper attention to the teachers.
"They should hold a meeting and all teachers should be warned against corporal punishment. One cannot treat children so badly as it leaves a long-lasting impact on the child's physical and mental health," he quoted by Deccan Chronicle as saying.
While, another student, Prasad, who studies at Sri Chaitanya Olympiad School at Boduppal was beaten by his Hindi teacher Padmavathi for three days. According to the report, there were several complaints filed, but the school officials did not heed, it was alleged.
According to the Education experts, wooden dusters and sticks were banned in schools to ensure that teachers in a fit of rage did not use them to belabour students. "Despite the ban, they are in use and being used for all the wrong purposes," an expert told Deccan Chronicle.
Achyuta Rao of Balala Hakkula Sangam, a Child rights activist, said, "There needs to be the stricter implementation of the existing rules, inspections should be done by the education department and teachers should be punished if they give corporal punishment."
Also read:Gujarat: After a protest over rape, migrant workers from UP, Bihar leave