Henry Cavill suits up as Captain Britain Costume in awesome Fan Art
Superman actor Henry Cavill becomes Captain Britain for the MCU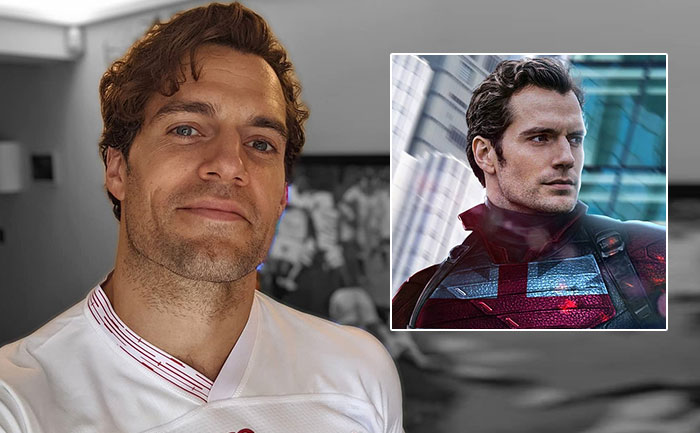 While speculations run the gantlet on whether Henry Cavill will join the MCU, one fan has gone ahead to illustrate what that would look like. Instagram artist ApexForm has dressed up Cavill in a Captain Britain suit and the fandom can't get over it. There have been rumors doing the rounds that Marvel is looking to rope in Henry Cavill for Captain Britain. With Cavill being British, the choice does make a lot of sense.Here's the Instagram post that has got Marvel fans all over the world in a frenzy.
Fans might want to be cautious about getting their hope up though. There are a multitude of reasons Cavill will be wary of donning a superhero costume so soon after Superman. Foremost of these would be the fabled Man of Steel sequel. Henry Cavill's future as the Superman is currently unclear. With Wonder Woman and Aquaman getting their own stand alone movies, a Superman movie might not be out of the question. The actor is also currently busy with Netlix's adaptation of The Witcher. Technicalities aside, Henry Cavill will not be a great addition to the MCU as Captain Britain.
Superman and Captain Britain have a lot of surface similarities. They're both physically superior and possess superhuman strength, agility and durability. The build for both superheros is also very similar as bot boast of a hefty, square jawed profile.
Captain Britain is the alter ego for Brian Braddock and was first inked in 1976 by Chis Clarmont and Herb Trimpe. While initially designed as an British version of Captain America, the character soon made a mark of its own.
Brian Braddock also got a small reference in Avengers: Endgame but it was easy to miss with EndGame's massive scope.
ALSO READ: The Witcher Teaser: Henry Cavill Looks Rock Solid As Geralt