Here's what 'Makkal Needhi Maiam' has to say about turmoil in Tuticorin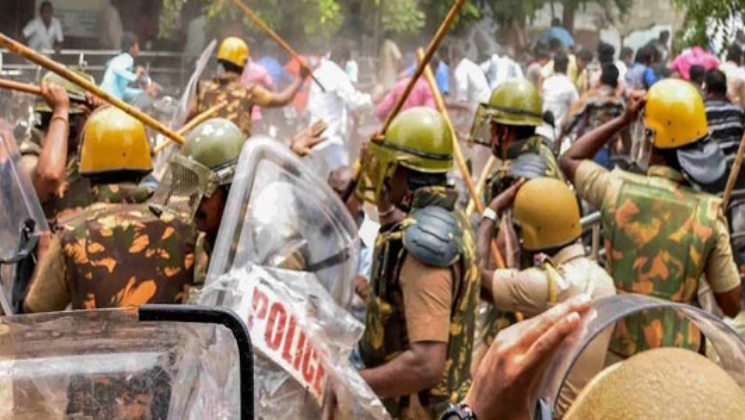 The protestors were demanding the Vedanta Group-run company to shut in the city. This was the first case of police firing in Tamil Nadu on protestors where people have died. The police used teargas and lathi charged on the crowd as the protests went out of control.
On Wednesday, The Madras High Court imposed stay on the on-going construction of a new copper smelter by the Sterlite industries in Thoothukudi where 11 people were killed yesterday in the police firing during protests against the construction of the new copper smelter. The security in Tuticorin has tightened after the violent protests. Section 144 has been imposed in the city.
Justifying the shooting in Tuticorin, The Bharatiya Janata Party (BJP) National Secretary H Raja said it was needed as the protest had turned into a riot. Eleven people, including a girl, have died yesterday after the anti-Sterlite protest turned violent. Around thousands of people took to streets in Tuticorin who allegedly attacked District Collectorate.
This was the first case of police firing in Tamil Nadu on protestors where people have died. At least 60 people were injured. The Opposition parties blamed the Tamil Nadu government for the deaths. They have also demanded the resignation of Chief Minister E Palaniswami.
Tamil actor and Makkal Neethi Mayyam chief Kamal Haasan today expressed solidarity with the protest against Vedanta's copper making unit Sterlite near Tuticorin and sought its closure. "The expansion (of Sterlite Copper, a unit of Vedanta) should not at all be allowed…if possible it will be good to close down this (existing) unit," Hasan made a statement.
Haasan, addressing the protesters said he visited them as an individual and not as a party head. "My humble view is that a business need not be run by ruining your lives," he said. He said for him being humane was more important than being an actor. "I am a Tamilian first. I have not come here as a politician. I have not come here for publicity. I have had enough publicity already," he said.
Also, when asked if his party had planned any protest over the Cauvery issue, Haasan said a meeting has been convened on April 4 at Tiruchirappalli to deliberate the matter.