Tamil Nadu CM won't condemn Police firing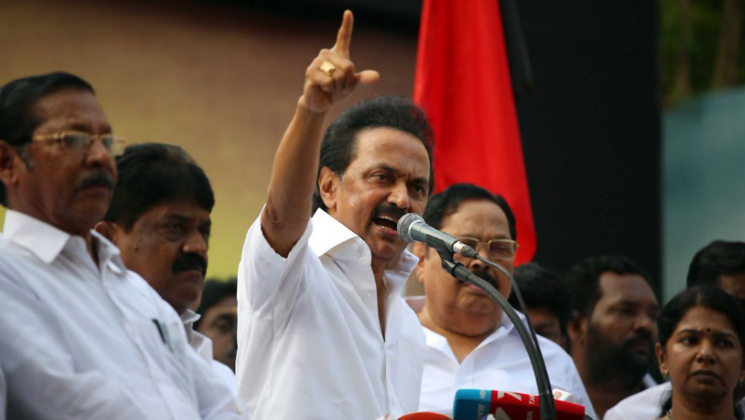 Tamil Nadu Chief Minister Edappadi K Palaniswami on Thursday blamed "certain political parties, non-governmental organizations and anti-social elements" for the violence, and said they had taken the protestors down a wrong path, ANI reported. "If someone is attacked, the natural course would be to defend and safeguard them. This is what has been done by the police in response," said Palaniswami.
Palaniswami was later slammed by the opposition. Leaders of opposition parties in Tamil Nadu backed the demand of the local people and condemned Tuesday's police firing against protesters who were demanding the closure of the Sterlite Copper unit in Thoothukudi district and unanimously.
DMK working President MK Stalin said, "The situation has reached such a pass because of the AIADMK government's plan to suppress the protest against the unit. It is highly condemnable that the government had not taken any precautionary measures. It is fully responsible for the untoward incidents" while demanding immediate closure of the plant.
PMK founder S Ramadoss said that the state government should accept the just demand of the people and take steps to close the factory.
"Police unleashed violence against women and children. Nobody will accept police firing on peaceful protestors. The government should take steps to close the factory permanently," CPI(M) state secretary K. Balakrishnan said in a statement.
DMK Working President MK Stalin with other party leaders staging a protest outside Tamil Nadu secretariat over #SterliteProtests in #Thoothukudi. 13 people have died in the firing by police during protests on May 22 & more than 70 people are undergoing treatment. pic.twitter.com/FPGzEEgLR8

— ANI (@ANI) May 24, 2018
The number of protestors who died in police firing on Tuesday and Wednesday during an agitation against the smelter in Thoothukudi rose to 13 while 70 injured people are undergoing treatment. For more than two decades, activists in Thoothukudi have accused Sterlite of contaminating the region's air and water resources, causing breathing disorders, skin diseases, heart conditions and cancer.
According to News18, In reference to Virat Kohli's fitness challenge, Congress leader Abhishek Manu Singhvi said: "The prime minister has free time to accept a challenge and throw counter challenges but has no time to speak about challenges of violence and rising fuel prices."
Image Source – Zee News, Twitter