Himachal CM Jai Ram Thakur: Journalists must function freely, fearlessly and without any bias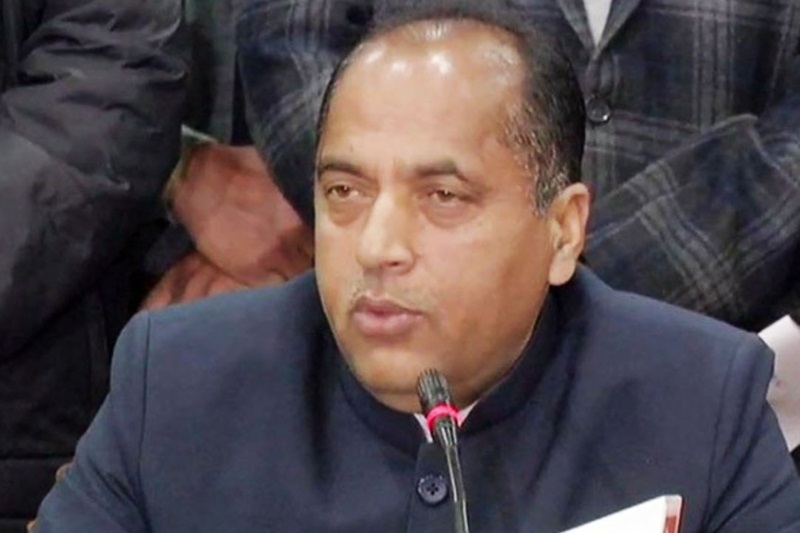 On the occasion of National Press Day, Himachal Pradesh Chief Minister Jai Ram Thakur said that the journalists must function freely, fearlessly and without any bias.
Notably, a state level function was organised on the occasion of National Press Day on the theme- 'Journalism Ethics and Challenges in Digital Era' by the Himachal Pradesh Information and Public Relations Department.
Addressing the interactive session, Chief Minister Jai Ram Thakur stressed that the journalists should give more importance to developmental reporting so that the welfare policies and programmes of the government could reach the common people living at the lowest ebb.
"They should also highlight the issues relating to the common masses on priority so that appropriate action could be taken at the government end," he added.
CM Jai Ram Thakur further said that journalism was rightly called the fourth pillar of democracy as it was playing a major role in upholding democracy and has an influence on our day-to-day life. He asserted that there was not even a single field which was devoid of challenges and journalism was also not an exception.
"In recent years, working as a media professional has become very challenging. Extreme work pressure, time constraint, the competition to survive, culture of paid news and advertorials adopted by media houses for their survival have caused huge pressure on the media as a whole," he added.
Jai Ram Thakur also noted that in this era of communication, everyone was a communicator or news provider. "This has made the role of the working journalist far more complicated and challenging," he added.
Chairman, HIMFED Ganesh Dutt, Advisor to the Governor and Chairman Journalism Department, HPU  Dr Shashikant Sharma, journalist from print, electronic and web media and students of journalism department of HP University and APG university participated in the function.
Also Read: After Uttarakhand, Himachal Pradesh to legalise marijuana!