Hockey World Cup: Seven Pakistan journalists denied visa to attend event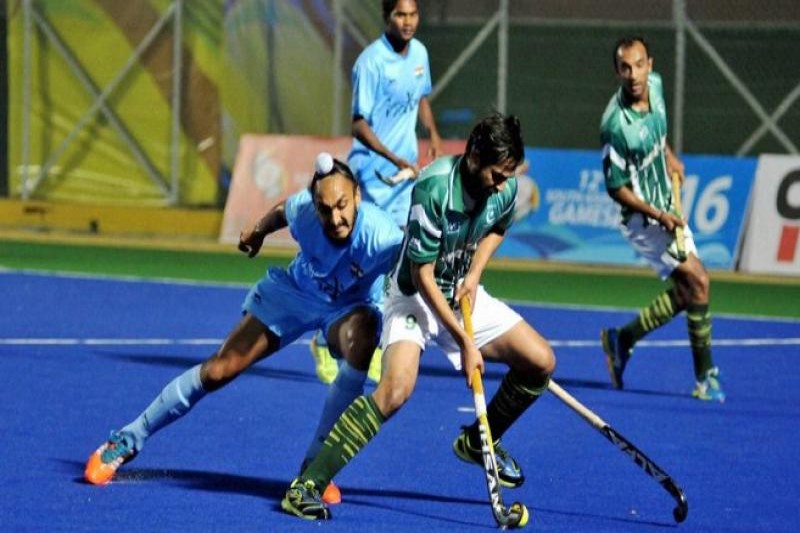 Seven Pakistani journalists, who had applied for Indian visas to cover the hockey World Cup, were left frustrated after their passports were returned without any stamp from the Indian embassy.
"Seven journalists had applied but none of them has been granted visas," Shahbaz Ahmad, the Pakistan Hockey Federation (PHF) secretary-general was quoted as saying by The Hindustan Times on Wednesday.
The incident comes just a week after the Pakistani players were granted visas following several requests and dilemma over their participation in India.
Another top PHF official was quoted by the newspaper saying, "Why should journalists be denied visas? They are the ones who bridge the gap. They only wanted to cover the World Cup as hockey in India and Pakistan is big. The journalists would have liked to travel to India as the culture, language etc is the same and they wanted to experience it."
The newspaper also reported that two young Pakistani journalists, who were invited by the Sports Journalists Federation of India (SJFI) as a part of the Young Sports Journalists Training Programme, will also not be able to cover the World Cup as they were also denied visa despite applying a month back.
Reportedly the SJFI with permission from the international sports press association of Asia (AIPS) had invited some young journalists from Afghanistan, Pakistan, Nepal, Bangladesh and Sri Lanka to cover the World Cup. Few young Indian journalists have also been invited for the tournament.
"But only applications of Pakistan nationals have been rejected," SJFI's chairman of international affairs and AIPS vice-president, S. Saba Nayakan told the daily.
Also Read: Mithali Raj e-mail leak: BCCI secretary seeks explanation from Rahul Johri, Saba Karim