Anjum Fakih Photos: 15 Stunning, Beutiful & Hot Photos of Kundali Bhagya Actress
Anjum Fakih won Ford Super Model of the World-India in 2012.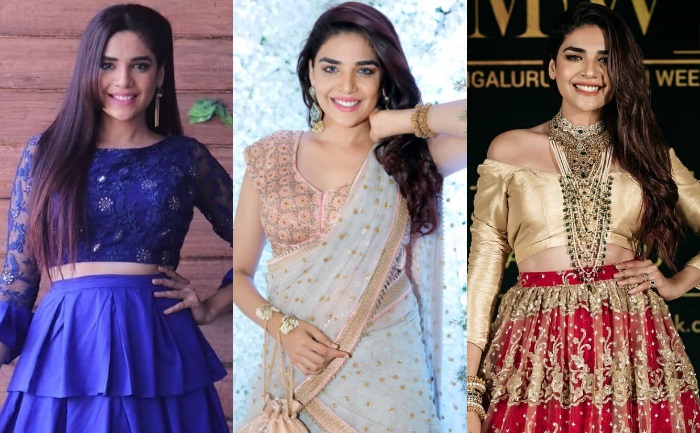 Anjum Fakih is an Indian television actress and model. Currently, she is playing Srishti in popular TV show 'Kundali Bhagya'. For her role, she was recently awarded the Best Supporting Actor (female) in the Popular category at the 11th Gold Awards.
Anjum Fakih started her career as a model with the Elan Modelling Agency Pvt Ltd. She was 19-year old, when she decided to become a Model. Despite belonging to a conservative Muslim family, Anjum Fakih followed her passion to have a career in modelling.
Speaking about her family and her life style, Fakih had once said, 'Since 4th grade to 2009 I wore a Burkha, but in 2010 I decided I will live my life on my terms and will wear what I want. I took all my Shalwar Kameez and Burkha and dumped them. In fact, even when I discussed my modelling plans with my mother, she straight away refused and told me you can't do it while staying in my house. So, I left my house and made my career. I belonged to a family where the woman used to go behind parda (veil) when any guest would visit us home. However, now my mother's views have changed after seeing the industry."
Anjum started her acting career with Star Plus's Romantic Series Tere Sheher Mein. She has also appeared in shows like Time Machine and MTV's Chat House. She gained recognition after playing the role of Rani Rageshwari Singh in Zee Tv's Ek Tha Raja Ek Thi Rani. 
Recently, Anju Fakish's social media account was hacked. Informing her fans about the same, the infuriated Fakih shared a story on Instagram which reads "who the hell is hacking my insta… what the hell…"
Since the gorgeous actress is currently making headlines we have decided to bring some hot, sexy, stunning, beautiful and gorgeous photos of Kundali Bhagya actress, Anjum Fakih.