How To Enable WiFi Calling On Android And iPhone? Step By Step Guide
How To Enable WiFi calling on Android and iPhone. Here is all you need to know
WiFi calling is a feature that allows you to make voice calls over WiFi services instead of the regular cellular connections. The calling relies on IP technology. This helps in connecting your calls not through regular channels but through WiFi.This service only works if your telecom operator supports it and you have a strong Wi-Fi connection. In India, most telecom operators offer Wi-Fi calling support, including Airtel, Reliance Jio, and Vodafone Idea. The telecom operators levy no additional cost for this service.
The new Wi-Fi calling service is beneficial in the low network connectivity areas. So if WiFi calling is enabled in your smartphone, it will use the connected wifi network to make a call.  Wi-Fi calling service makes calls over the VoIP (voice over Internet protocol) instead of the VoLTE (voice over LTE) network. So you can make calls from areas where there is no network connectivity. The major advantage of WiFi Calling is circumventing the problem of poor signal strength and dropped calls.
Now you must be wondering if all phones support WiFi calling? No, all phones do not support WiFi calling. Only Phone's that is VoLTE enabled and has a WiFi calling feature. But if your phone does not support it. Then you can make a call or text your friends through an app. Some of them are Skype, Hangout, Whatsapp, Viber and others. To make a WiFi call your connection should be a minimum of 1Mbps.
Here is all you need to know about WiFi Calling & How to enable it:
How to enable WiFi calling on iPhone
Go to Settings> Phone > WiFi Calling
Switch the Wi-Fi Calling on This iPhone slider on, to the right.
Choose "Enable" to turn on Wi-Fi Calling.
How to activate Android WiFi calling:
Swipe up on your phone to see all your apps
Tap on Settings> Network & Internet > Mobile Network> Advanced
On that screen tap on the switch next to WiFi Calling to turn it on
But if you can't find this option, search for WiFi calling on your phone and you should be taken to the correct setting


Advantages Of WiFi calling:

Many benefits to subscribers.
It is simple and no need to install any app to make a call
Wi-Fi calls don't use LTE data
High quality of calls with clear sound
Good voice quality where the network is weak
No extra charges
No extra login details are required
Most smartphones like iPhones, Samsung phones support this feature
Battery life can be extended
Disadvantages: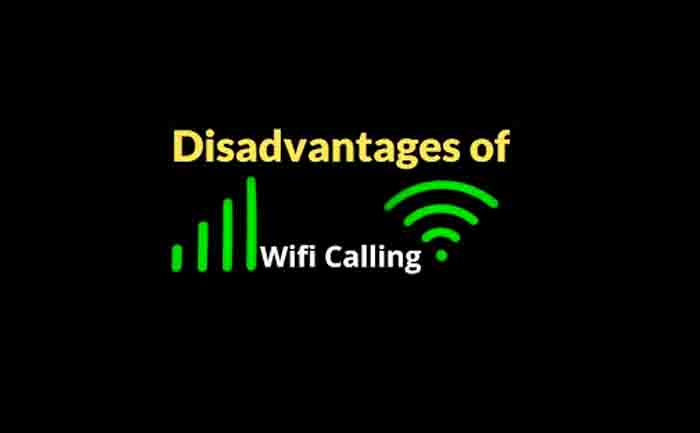 Signal strength is Inadequate.
Some mobiles don't support Wi-Fi calling.
Limits on global calls
Data usage charges may apply.
The difference in the strength of the signal
Delays in transferring data
Minutes can be deducted based on some plans
It doesn't support in all countries
Most of the telecom companies support WiFi calling. They are Airtel, Vi and Reliance Jio:
Enable Wifi calling on Airtel
Airtel was the first telecom company to bring WiFi calling support to India.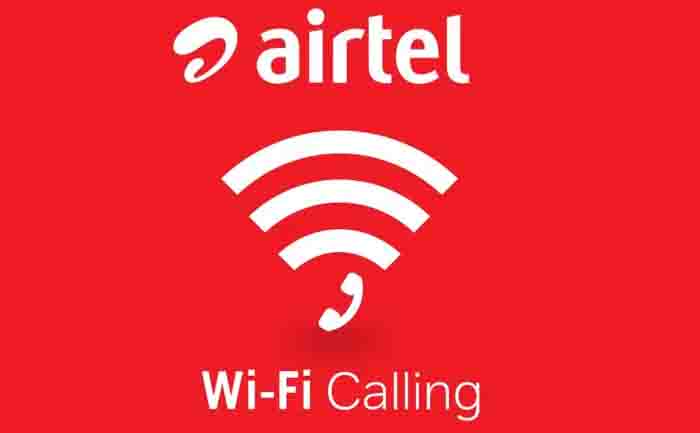 To enable Airtel WiFi calling on your Android device,
Open your device settings.
Next, you need to open your SIM card's setting.
Do it from Network and Wifi menu under your settings app.
Open your SIM card settings.
Look out for your Airtel SIM card and tap on the Airtel number.
The moment you are in your Airtel connection settings for your device,  you will be able to spot an option saying 'Make Calls Over Wifi'.
How to enable WiFi calling for iOS:
To enable Airtel WiFi calling on your iOS device
Open the device settings from the Settings app
Locate the settings for your Phone app in the Settings menu.
Open the Phone App settings
You will spot an option that says 'Wi-Fi calling'
It is under the main category of 'Calls'
Open the 'Wi-Fi Calling' settings.
Enable WiFi calling on Vi: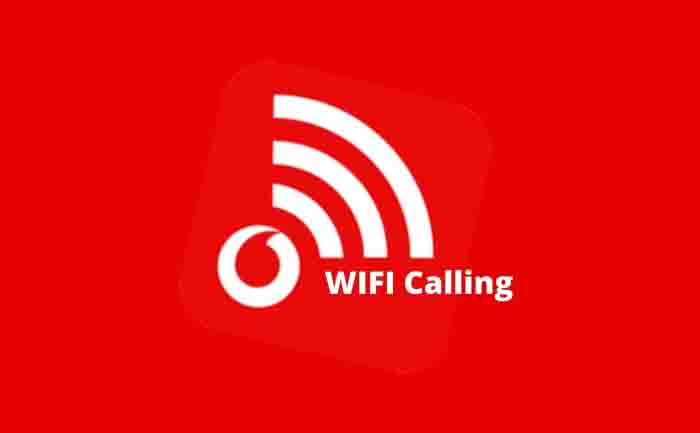 Upgrade your mobile OS to the latest version
Working WiFi.
Supported handset.
Active Vi 4G SIM.
Voice over WiFi-enabled in your phone settings
Enable Jio WiFi Call:
Open phone settings
Search for Wi-Fi calling option
Enable Wi-Fi calling option.
Connect to a Wi-Fi network to start making Wi-Fi calls anywhere in India
You should keep both VoLTE and Wi-Fi Calling switched on.
You will have to follow the same process as traditional voice calls
Your phone will automatically toggle between Wi-Fi and cellular network for calls
How To allow WiFi calls on other devices:
Turn on the 'Add Wi-Fi Calling To Other Devices' option.
Go back to the previous screen, then tap 'Calls On Other Devices'.
Turn on 'Allow Calls On Other Devices'.
This will display a list of devices added to your account.
Enable devices you want to use with Wi-Fi Calling.
If you don't want to use Wi-Fi Calling on other devices, you can choose to remove devices or completely disable the 'Add Wi-Fi Calling To Other Devices'.
Also Read:  WhatsApp To Stop Working On These Smartphones. Check List