How to Get Hotstar Premium Membership for Free? All You Need To Know
How to get Disney+ Hotstar free subscription for a year in 2021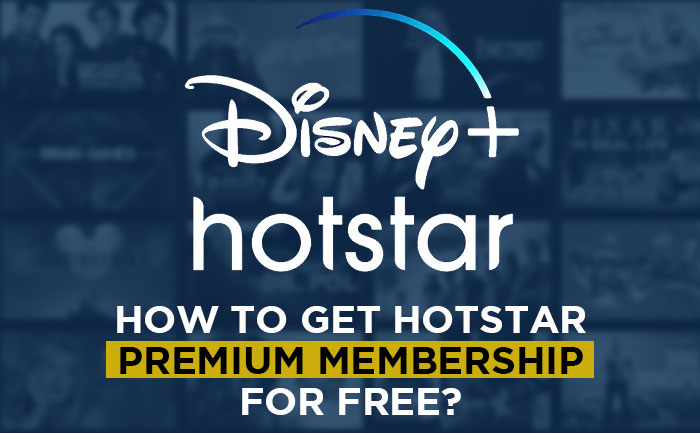 Disney+ Hotstar is a popular online video streaming platform in India. Hotstar is one of the most popular streaming services in India. It has a vast array of content for Indians to stream online.  From web series, movies, tv serials, daily soaps to many more that you can watch amid the coronavirus lockdown. It is owned by Novi Digital Entertainment Private Limited and is a wholly-owned subsidiary of Star India Private Limited. It currently offers over 100,000 hours of TV content and movies across 9 languages, and every major sport covered live.
There are three types of Hotstar Memberships: Free Plan, Hotstar VIP Membership, and Hotstar Premium Membership:
Free Plan:
With the Free subscription, you can enjoy the free contents that are available on the OTT platform at 1 screen, in SD (Standard Definition) quality and Stereo audio.
Hotstar VIP Membership:
The Disney+ Hotstar VIP plan is available for Rs. 399 for a year. It allows the users to access live sports, multiplex movies, Hotstar exclusive shows. Also Star serials before their telecast on the channel, dubbed Disney+ shows, and unlimited live sports.
Hotstar Premium Membership:
Disney+ Hotstar Premium plan is priced at Rs. 299 for a month and Rs. 1499 for a year. Besides all services offered by Disney+ Hotstar VIP, the Premium plan also provides access to the latest American shows. Also Disney+ Originals, Disney+ Movies, Disney+ shows, Disney+ kids content, etc.
Benefits of Disney+ Hotstar VIP: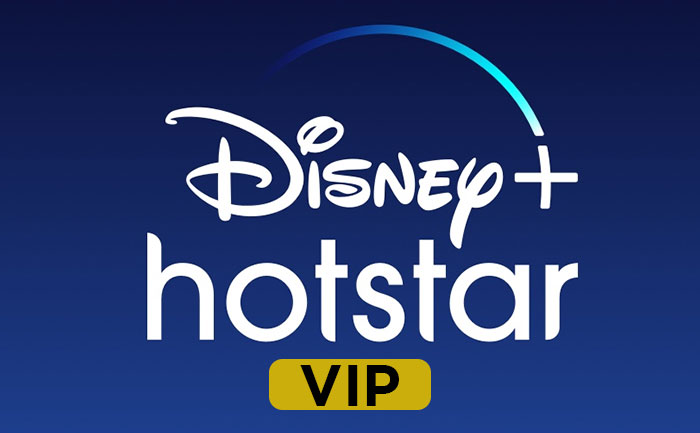 Disney+: Shows, Movies & Kids content (dubbed)
Exclusive Hotstar SpecialsLive Sports:
Including Cricket, Premier League & Formula 1.
Latest episodes of Indian TV Shows at 6 AM every day
New Indian Movie Premieres
Exclusive Hotstar Specials
Watch Sports Matches like – Cricket, IPL, Football, Pro Kabaddi Premier League, etc.
Enjoy Unlimited Live Sports
Benefits of Hotstar Premium: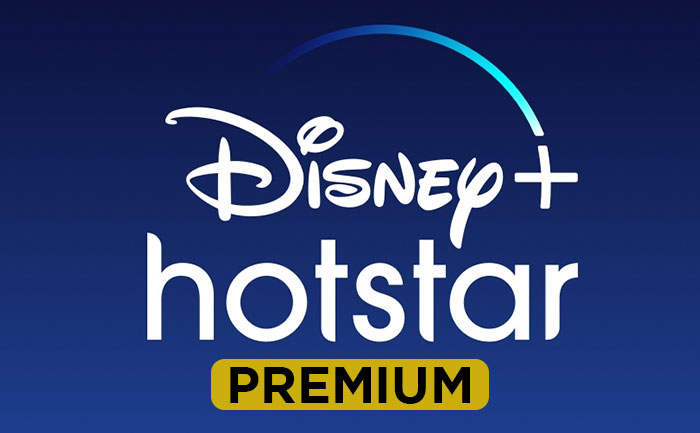 You can enjoy live sports.
Watch international shows and Hollywood content
Star shows before they are telecasted on television.
Watch the latest movies
Watch Disney+ movies, Hollywood content, and kid's shows in both English (original sound) and Dubbed in different regional languages like Hindi, Tamil, Bengali, etc.
English shows and Disney+ Originals.
No Ads
One Plan Multiple Screens
Full HD Video Streaming
Dolby 5.1 Audio Quality
To avail of the service of Hotstar Premium, you have to pay the subscription fee and watch it. But do you know that one can avail of the service for free too? You must be wondering how is it possible? Hotstar has done partnerships with other service providers such as Jio, Airtel, Tata Sky. So, if you are using any of these brand's products,  you can easily watch Hotstar Premium for free of cost. Yes, Different telecom service providers have introduced affordable recharge plans. It allows the users to watch their favourite content like movies, series, IPL 2021 for free on Hotstar. All you need to do is recharge your smartphone with the ideal monthly recharge plan.
Here is how you can avail Hotstar Premium For Free:
Disney Plus Hotstar Subscription For Free on Jio: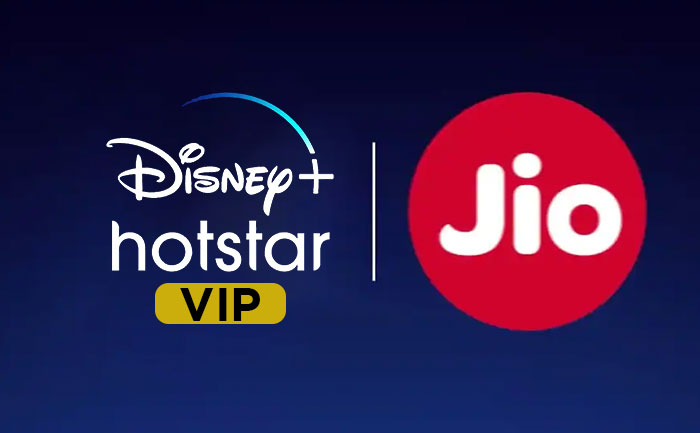 Jio customers need to recharge their prepaid mobile with offer-specific recharges. Jio Rs. 401 monthly recharge plan and Rs 2,599 yearly recharge plan includes annual Disney+Hotstar VIP subscription. Once you complete the Jio account recharge process, you will have to go to Jio App and activate the subscription of Disney+ Hotstar VIP.
 Disney+ Hotstar  Subscription For Free on Airtel: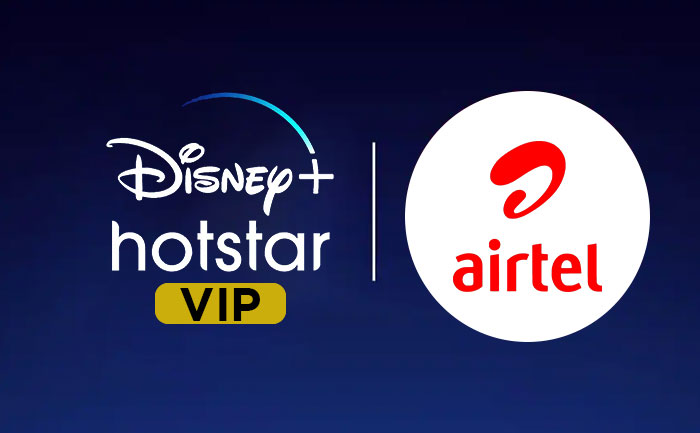 All you have to do is recharge your Airtel number with a Rs 401 voucher. Once the recharge process is over, one will get Disney+ Hotstar VIP access to 3GB of data per day for 28 days. You will have to go Airtel app to activate the subscription.
Hotstar Premium Using Flipkart Super coins:
If you shop from Flipkart then you may have super coins. Once you have 999 super coins in your wallet, you can get Hotstar Premium for free for 1 year and enjoy all the content that comes to Premium users.
Steps to avail Hotstar Premium using Supercoins:
Log in to your Flipkart account.
Click on the "Claim Offer" button.
It will deduct 999 super coins from your wallet.
You will get a Hotstar coupon code
Login or create a new Hotstar account.
Enter the coupon code and redeem the coupon.
Once you apply it, a Premium subscription will be activated on your Hotstar account for 12 months.
Free Access to Hotstar Premium with Tata Sky Binge+: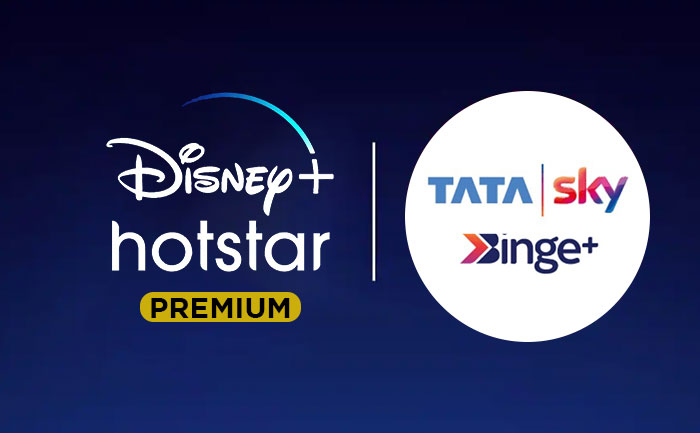 Tata Sky has also launched its own smart set-top box where you get a free subscription to Hotstar premium along with other OTT platforms. The set-top box starts at Rs 3,999 only and you can enjoy OTT content for free by paying just Rs 249 per month.
Hotstar Premium Free Trial:
If you have a credit card, you just need to create an account
Subscribe for the trial period by adding your credit card during checkout.
It won't cost you any money to avail of the free trial.
However, do not forget to cancel your subscription 7 days before the trial period is over.
Also Read: Coronavirus Prevention: How To Make Your Own Effective Hand Sanitizer At Home