Coronavirus Prevention: How To Make Your Own Effective Hand Sanitizer At Home
How to Make Homemade Hand Sanitizer: All You Need To Know About DIY Hand Sanitizers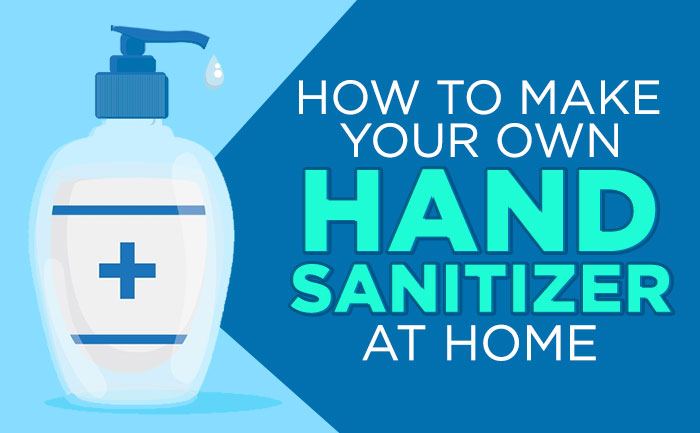 The world is gripped by the deadly coronavirus.  As a safety measure,  governments of various nations have set up some common guidelines to be followed by the citizens. These guidelines are to protect them from the fatal virus. Some of the common guidelines being maintaining social distance, using masks, and much more, But the most important is keeping your hands clean. This can be done with some soap and water or hand sanitizers if you are out of your homes.
Yes with the virus spreading at a faster pace, it has become of utmost importance to keep our hands clean and sanitized by using hand sanitizers.  As our hands come in touch with every other thing loaded with germs in our day-to-day activities. Hand sanitizers help us in eliminating germs from our hands.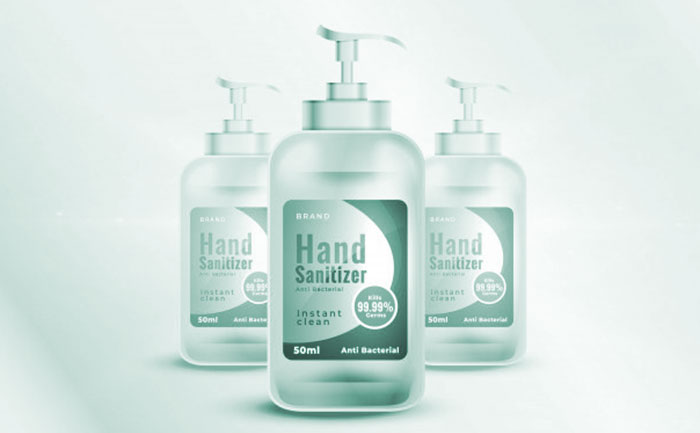 Most of us prefer using the age-old soap and water formula to wash our hands. Hand Sanitizers come in handy when we need to clean our palms while travelling. It can be before eating while travelling, sitting inside vehicles, or if there is no bathroom or availability of water nearby. Hence, to prevent getting contaminated by germs, it's better to always have a travel-friendly sized bottle of hand sanitizer while on the go.
With the spread of COVID-19 all around the world, experts recommend frequent hand washing to reduce the virus's spread. But most of the products have simply flown off the shelf. Primary among them being the toilet paper and hand sanitizers. Some grocery stores and pharmacies have limited supplies of alcohol-based hand sanitizers.
Are you having a hard time finding hand sanitizer at stores? Do Not worry as you can make your own at home instead! DIY hand sanitizers can also get the job done by keeping you safe.
Here is all you need to know about Hand Sanitizers and How to Make Them:
Benefits Of Using A Hand Sanitizer: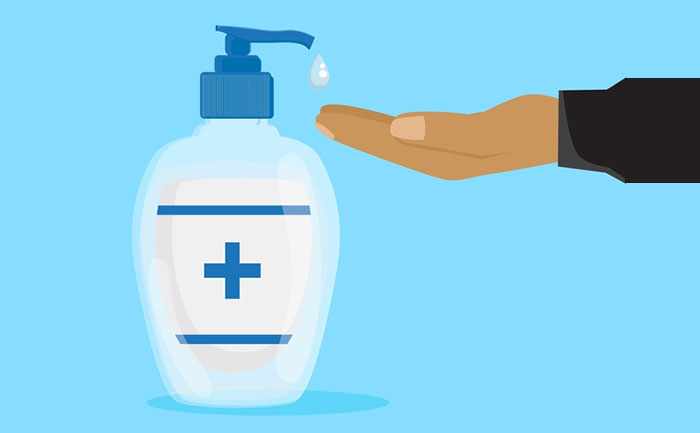 The foremost benefit of keeping a hand sanitizer is that it disinfects your hands while on the go. It is also effective in eliminating at least 99% of germs. Moreover, It is pocket-friendly and due to its size, easy to carry in your pocket or handbag. Unlike soap and water, sanitizers are less time-consuming and they work quickly on the hands to kill the pathogens. They are a boon during these trying times and protect us, our children, and the elderly from coronavirus. They are also beneficial where there is no water available and also less time-consuming.
Ingredients Commonly Used in Homemade Sanitizers:
Homemade sanitizers are usually a mix and match of 3-4 ingredients. But the main ingredient in all is rubbing alcohol, i.e. isopropyl alcohol. The reason it kills germs. Next is a moisturizing agent. What is better than Aloe Vera Gel? The third ingredient is one or two essential oils of your choice. They must have anti-bacterial and antiseptic properties with a good aroma.
Recipes For Home Made Sanitizers:
1. Aloe Vera Sanitizer:
Ingredients:
1 part aloe vera gel or glycerin
2 part isopropyl alcohol (rubbing alcohol) with a concentration of 91%
Essential oil, such as lemon or lavender
Clean containers for mixing air-tight container for storage
Spoon or whisk for mixing
Method
Combine the aloe vera gel or glycerin with the isopropyl alcohol in a clean container.
To get one cup of sanitizer, combine ⅓ cup of gel or glycerin with ⅔ cup of rubbing alcohol.
Mix thoroughly with your spoon
Stir in five drops of essential oil
Store the sanitizer in an air-tight container.
Alcohol evaporates with time, so an air-tight container will keep your sanitizer effective for longer.
2. Olive and Rose Oil Sanitizer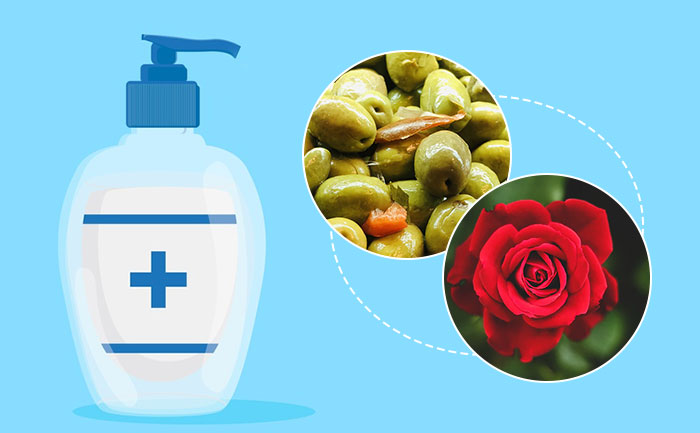 Ingredients:
1 tbsp rubbing alcohol
1/2 cup aloe vera gel
2 tsp olive oil
10 drops clove essential oil
10 drops citronella essential oil
2-3 drops of rose essential oils (just for scent)
Method:
Mix the aloe vera gel, rubbing alcohol, and olive oil in a mixing bowl.
Put the essential oils
Stir it till it turns into a smooth semi-liquid paste.
Store it in pump bottles.
3. Witch Hazel And Tea Tree Oil Sanitizer:
Ingredients:
10 tbsp of aloe vera
1/2 tsp of vitamin E oil
5 tbsp of witch hazel or rubbing alcohol
20 drops of lavender essential oil
2 tsp of tea tree essential oil
Method:
Mix aloe vera gel and witch hazel in a small bowl.
Add the essential oils to it.
Mix it properly to get a smooth gel-like consistency.
Store it in a pump bottle for future use.
4. Cinnamon and Lemon Oil Sanitizer: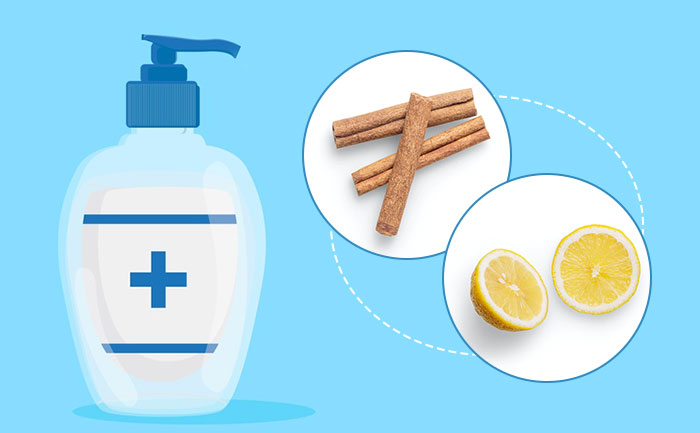 Ingredients:
1 tbsp rubbing alcohol
1/2 cup aloe vera gel
1/2 tsp glycerine
10 drops cinnamon essential oil
10 drops lemon essential oil
Distilled water
2-3 drops of jojoba essential oils (for fragrance)
Method:
Mix the aloe vera gel, rubbing alcohol, and glycerine in a mixing bowl.
Add the cinnamon, jojoba, and lemon essential oil to it.
Add some amount of distilled water
Mix the ingredients to get a watery gel-like fluid.
Store it in small spray bottles for making it travel-friendly.
Is DIY hand sanitizer safe and effective?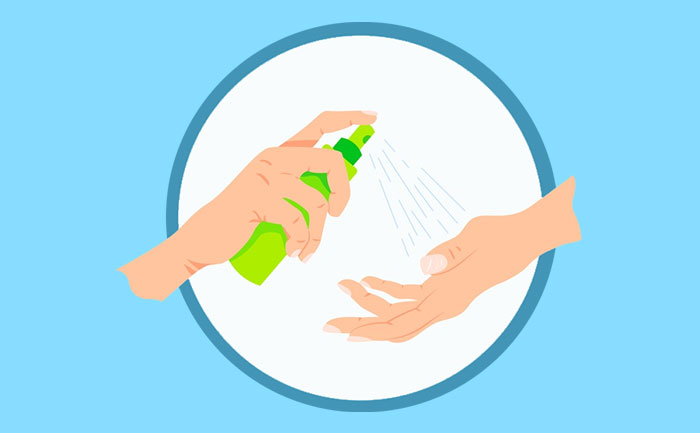 Homemade sanitizer is likely better than nothing. But commercially-made hand sanitizer is always better. But to make an effective and safe Hand Sanitizer at home we should follow the recipe carefully. Work in a clean space, Use clean tools, Wash your hands thoroughly before beginning the process.
How to use your homemade sanitizer: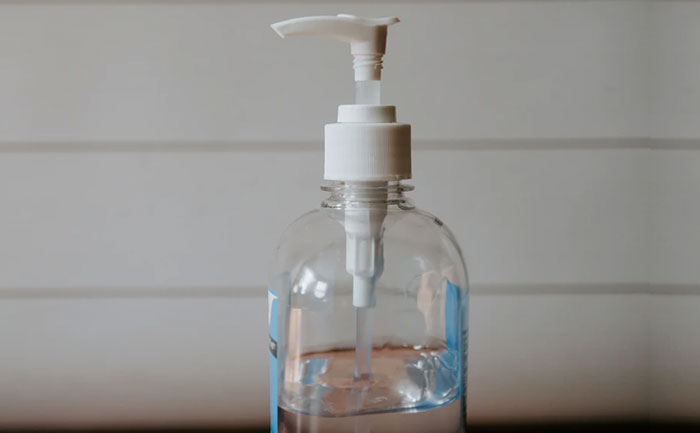 Homemade sanitizer is often runny than commercially-made sanitizers. A squeeze or pump container can make your homemade sanitizer easier to use.
To use hand sanitizer effectively,
Squeeze enough to cover the surface of your hands.
Rub your hands together, coating all surfaces.
Continue rubbing for 30 to 60 seconds
Continue to rub till your hands are dry, which takes about 20 seconds.
It can take at least 60 seconds for hand sanitizer to kill most germs.
So get set to make your own hand sanitizers with easily available ingredients:
But experts do not recommend that people make homemade hand sanitizer because:
They may not have the appropriate tools
May not have a clean workspace to make the product
Unable to find raw ingredients required to make the WHO-recommended hand sanitizer.
The chemicals required to make hand sanitizer may cause skin irritation, injury, or burns.
Exposure to hazardous chemicals via inhalation can cause harm.
Use homemade hand sanitizers in extreme situations when handwashing isn't available.
Also Read: Delta Plus COVID Variant: How To Protect Yourself From The 'Variant Of Concern'