How To Make Burnt Garlic Mushroom Fried Rice Recipe
Burnt Garlic Mushroom Fried Rice. How To Make Burnt Garlic Mushroom Fried Rice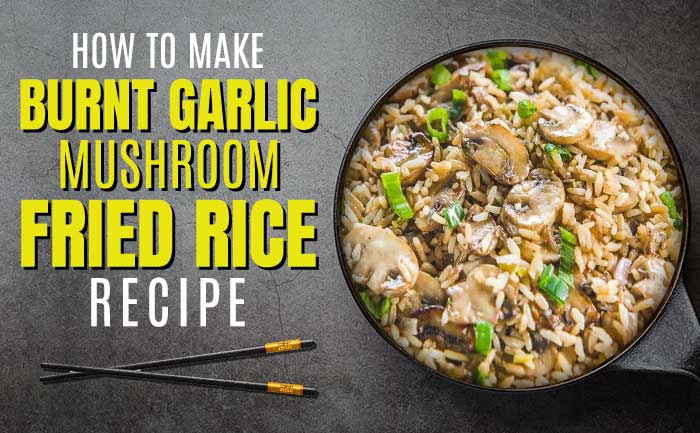 Burnt Garlic Mushroom Fried Rice Recipe is a delicious Indo Chinese dish that is perfect for a lazy evening. The rice is stir-fried with a string of our favourite veggies. The hearty aromas of the burnt garlic and the soft delicate mushroom make it a perfect pot to end the day. It is easy and can be made in minutes. The best part about the dish is that you can even use leftover rice to make the appetising dish.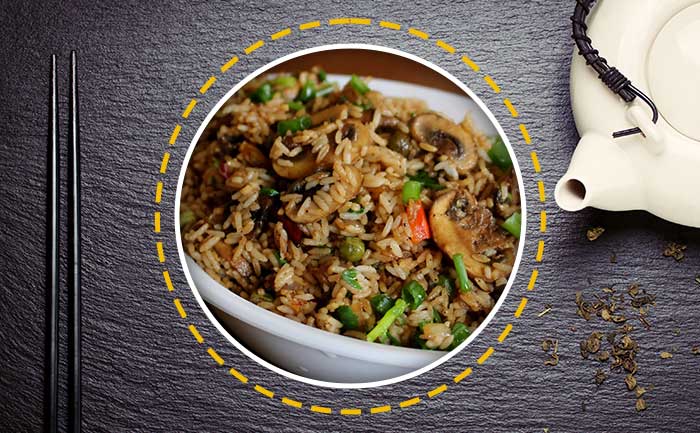 Here is how you can make a perfect Burnt Garlic Mushroom Fried Rice dish:
Ingredients:
2 cups cooked rice
2 teaspoons Oil
2 cups Button mushrooms, cut into quarters
1 tablespoon Garlic, finely chopped
1 Onion, finely chopped
2-inch ginger chopped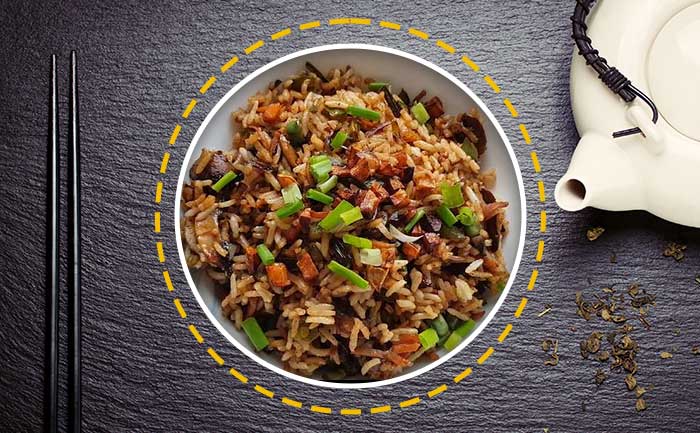 2 Green Chilli, finely chopped
1 Carrot finely chopped
1/2 cup Spring Onion Greens
1/2 cup Beans
Salt, to taste
1 teaspoon Black pepper powder
1 tablespoon Schezwan sauce
1/2 teaspoon Vinegar
1/2 teaspoon Soy sauce
4 cloves Garlic, cut lengthwise for garnish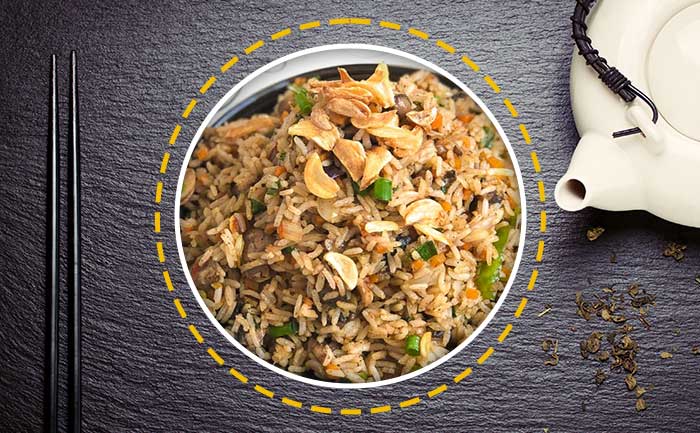 Method:
Heat oil in a skillet on medium flame, add the garlic and saute until it turns into a deep brown colour.
Remove garlic and keep it aside.
Now add ginger, onions and stir for a minute or two.
Next add mushrooms, carrots and beans
Cook until the water from the mushrooms dry out.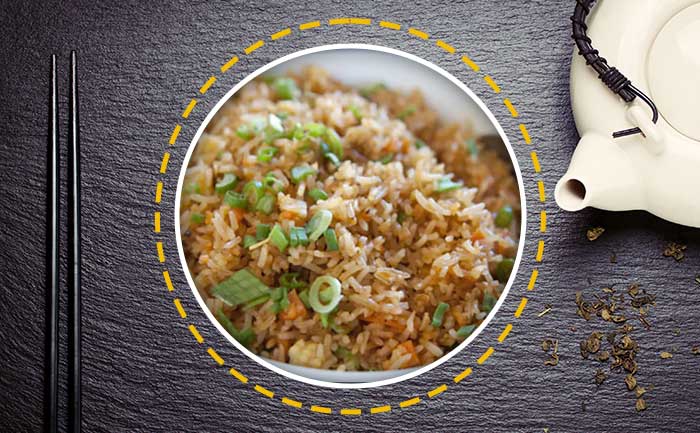 Once the mushrooms and carrots are cooked, add spring onions and stir.
Add salt, pepper, vinegar, Schezwan sauce and soy sauce and mix well.
Finally, add in the rice and stir them all to mix well.
Top it with spring onion greens and fried garlic.
Serve Hot.
Also Read: Monsoon Special- Masala Chai, Onion Pakora To Corn Chat Recipes For Rainy Season