IELTS Registration: How To Register For IELTS Examinations
IELTS Registration: How To Register For IELTS Examinations In India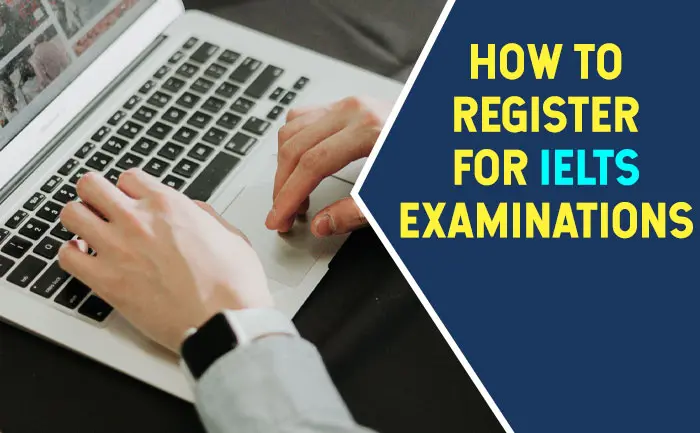 The International English Language Testing System (IELTS) is designed to help you work, study or migrate. It is a test conducted if you want to move to a country where English is the native language. This includes countries such as Australia, Canada, New Zealand, the UK and the USA. The test will assess your ability to read, write and speak in English. It is graded on a scale of 1-9.
IELTS jointly owned by British Council, IDP: IELTS Australia and Cambridge Assessment English IELTS is the most popular test. It is globally recognised by more than 11,000 employers, schools universities and immigration bodies. also is also recognised by more than 3,400 institutions in the USA.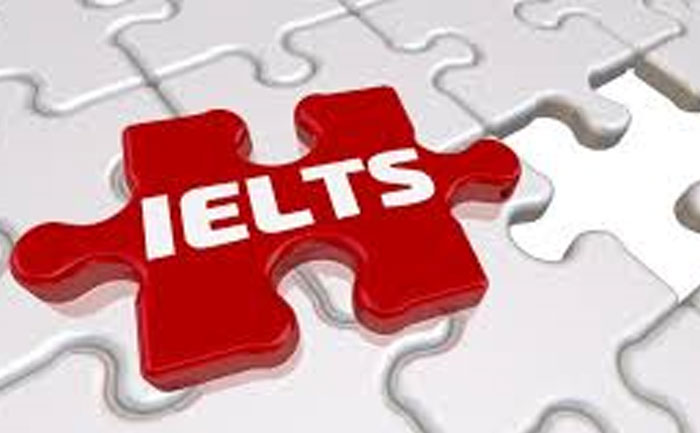 It is available in two formats: Academic IELTS and General IELTS. Students are required to take the Academic test, while all other applicants who need IELTS scores for Visa purposes need to take the General test. You can take the IELTS test as many times as you want until you get your dream/target score. However, you have to pay the IELTS test fee for every attempt.
The IELTS Exams are divided into four sections: Reading, Listening, Speaking and Writing. The total score is the sum of the scores in the four skill areas. The total test duration is 2 hours and 45 minutes
Here is all you need to know about the IELTS Test:
How To Register For IELTS: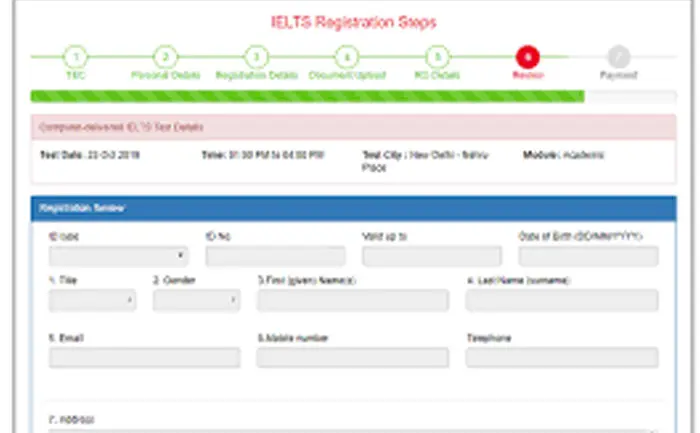 There are three options to register for IELTS:
Register online and pay the test fee by Credit Card
You can Register in Person at a branch near to your city
Or Register by Courier and pay the test fee by Demand Draft
Register online
Visit the official IELTS https://ieltsregistration.britishcouncil.org/test-
Go to the 'Register for Test' option.
Select your preferred test, Test type, and available Test Date in the city.
Give your personal details.
Give your registration details.
Upload copies of your Passport.
Select the list of colleges where you want to send your Score Report.
Review your details one last time before making payment.
Pay test fee.
Once the payment has been made. Candidates can take a printout of the acknowledgement receipt.
Online –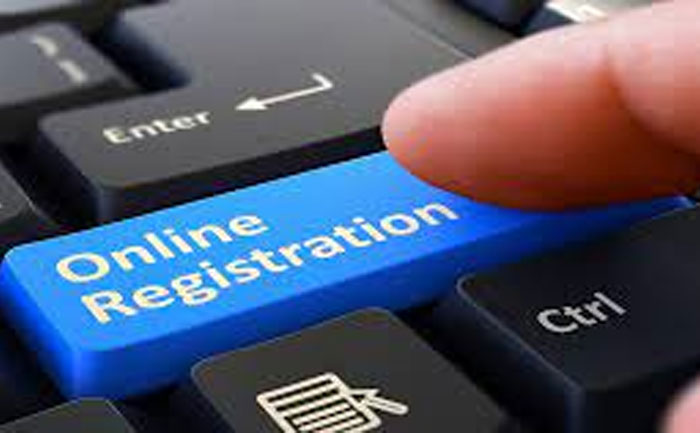 Online registration on the British Council IELTS India website is the fastest and easiest method. Through the online method, you can register anytime and on any day.
Go to https://ielts.britishcouncil.org/in
Create an online profile.
Pay the exam fee (Rs. 14,700).
You will be required to pay with a credit/debit card
In-person –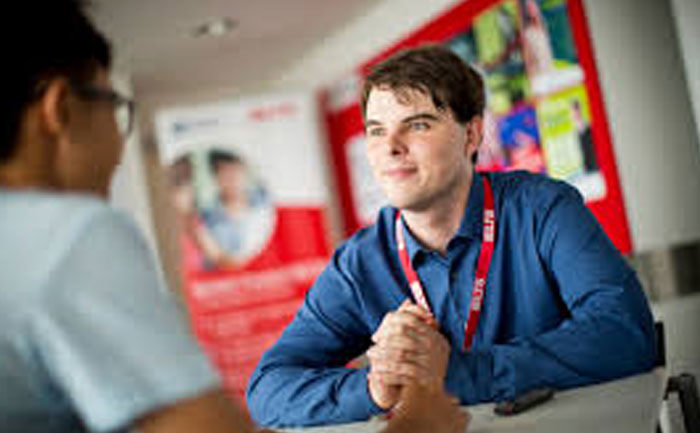 Register in person at the British Council office or an IDP India office.
Download the online form or fill in a paper application at the office.
Pay the fee through credit card/debit card, demand draft, or ICICI bank deposit slip.
You will receive an instant confirmation of your reservation.
Important points to remember while registering for the IELTS exam: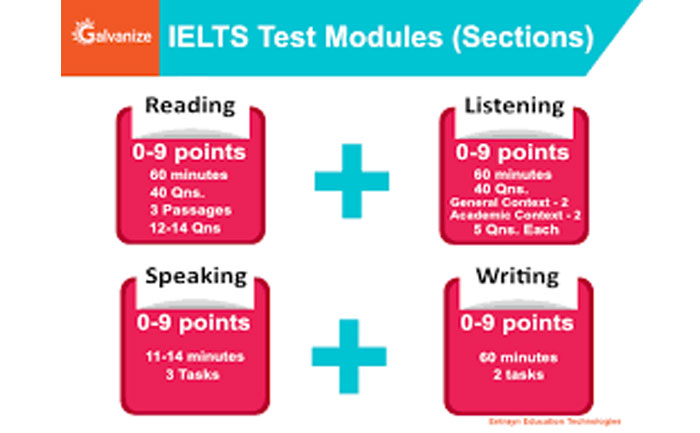 The aspirant must be above the age of 16 for taking the IELTS exam.
Information provided by the aspirant while registering should match the information in the passport.
Candidates need to carry their passports while going for the test.
Aspirants need to keep their debit/credit cards handy while registering for the IELTS exam.
IELTS Exam fee in India:
The registration fee for the IELTS examination is Rs.14,000/-
Eligibility: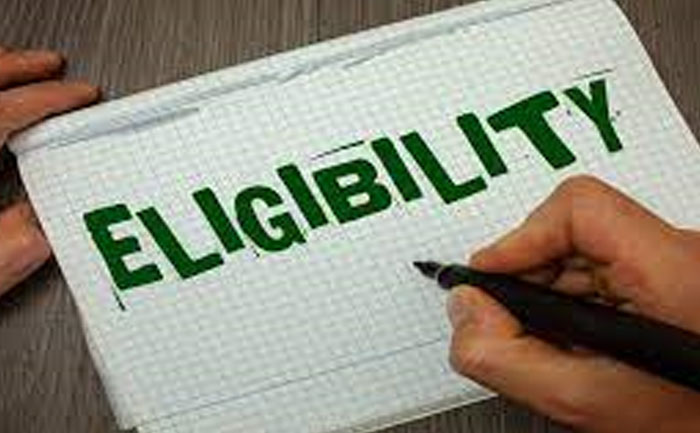 The IELTS exam is open for all and there are no specific eligibility criteria.
It is recommended for candidates who are 16 years and above.
A. IELTS Academic Test:
The Academic is taken by those who apply for higher education or professional registration abroad.
B. IELTS General Test:
General Test is taken by those who wish to migrate to major English speaking countries like Canada, Australia, and the UK. This test is also taken by those who want to enrol in training programs or secondary education or want to gain work experience in a country where English is the main language used for communication.
IELTS Test centres:
The IELTS India exam is conducted around the year at the following test centres in India: Ahmedabad, Amritsar, Bengaluru, Bhatinda, Bhopal, Bhubaneswar, Calicut, Chandigarh, Chennai, Coimbatore, Delhi, Hyderabad, Jaipur, Jalandhar, Kochi, Kolkata, Kottayam, Lucknow, Ludhiana, Madurai, Mumbai, Navi Mumbai, Patiala, Pune, Raipur, Rajkot, Surat, Thiruvananthapuram, Thrissur, Trichy, and Vijayawada.
How to get your IELTS Exam Result?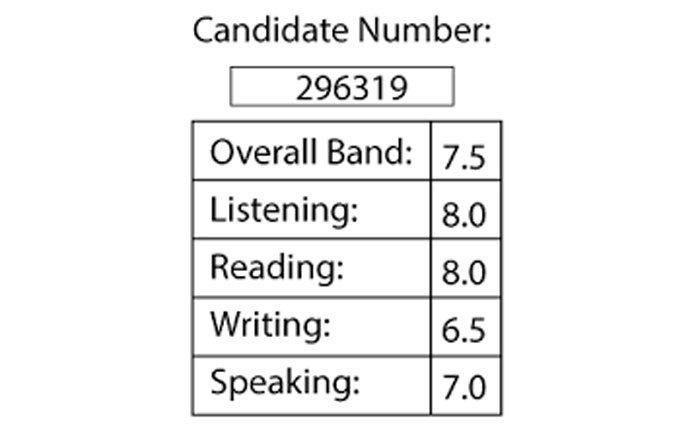 The results are usually declared within a fortnight.
For a Computer-based exam, your results will be declared within 5-7 days or within a week.
Offline or paper-based tests, you will receive your results within 13 days from the day of your exam.
For online Mode
You will receive an intimation from your Test Centre about the results.
You can log in with your ID, password, passport number, and test date information to view your result.
From the time of declaration of result, your results will be available online for the next 28 days
Mode Of Writing Exam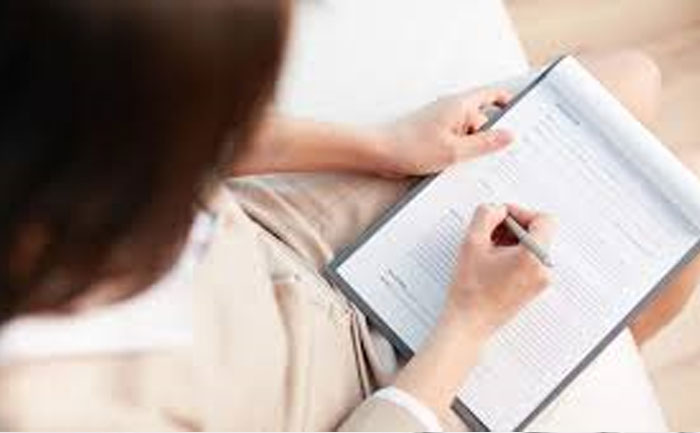 Paper-Based Test: 
If you choose the Paper-Based Test,  the Listening, Reading and Writing sections will be paper-based. The  Speaking test will be conducted face-to-face with the IELTS examiner.
Computer Based Test: 
But if you choose the Computer Test, the Listening, Reading and Writing sections will have to be on a computer. The Speaking test will be conducted face-to-face with the IELTS examiner.
How long is the IELTS Exam Result Valid: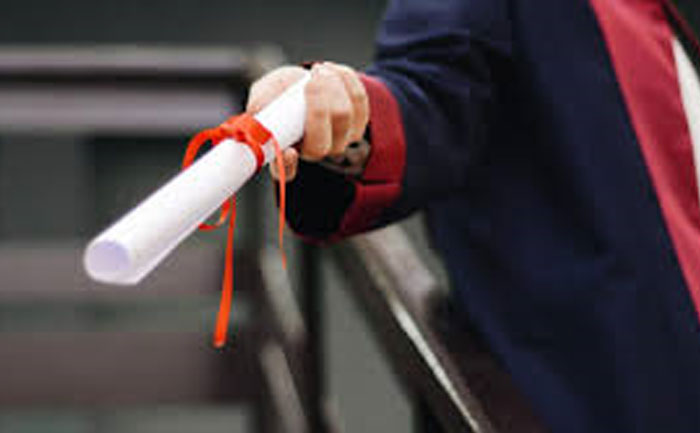 From the time you obtain your IELTS results, your IELTS score is valid for two years.
Also Read: How to celebrate Friendship Day: Quotes, online greetings, ways to celebrate in pandemic