Is Your Child Addicted To PUBG, Here Are Top 5 Things A Parent Can Do?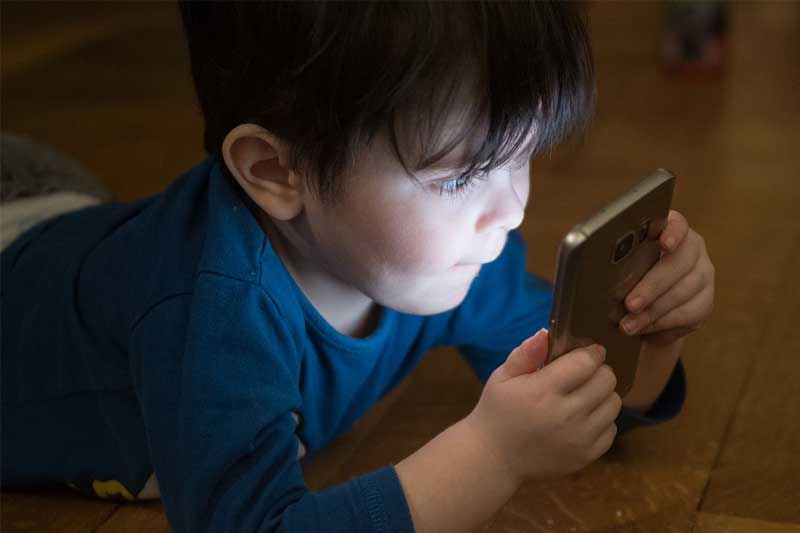 Mobile game addiction is toxic for kids and teens because they are unaware of the time they put into this. It affects their social life, education and triggers irate behavior when a parent tries to withdraw. So if you are among those parents who are annoyed with your children playing PUBG all the time, here are the top 5 things you can do to stop it.
Why my child is addicted to PUBG?
A video game is a natural interest to many so if your child is already playing it a lot remember this will take time. Nothing is going to happen instantly, sometimes a strict restriction works, but in some cases, it triggers aggressive behavior.
Top Ways To Curb PUBG Gaming Addiction?
Set a Fix Time To Play: Talk to children and set a fixed time to play, this will help them to focus on other things. Don't let your child stay with the phone all the time, set a fixed time to slowly withdraw him/her from the activity.
Punishment: Punishing does not mean to hit your child black and blue, warn them the consequences of not following. A similar strategy is used in school and colleges where a teacher warns children they will fail if they don't study. Set a punishment like not allowing them to watch their favorite show, or not taking them for outdoor activities, anything they love will be penalized as a consequence of not following your order. Make sure they understand and take your words seriously.
Set Rewards: The strategy of divide and rule, if you have multiple kids then you can reward a child for following orders, and if you have one, then you can set a prize of sincerely doing the assigned task. This will give the kid a change of mind to work for something he/she loves.
Track Childs Game Time: Avoid leaving them alone while playing games, let them sit with you and track down their time. A strict tracking is necessary, it will also force the child to focus less on games.
Doctors Consultation: This is the last stage, try your best to do things naturally but if things turned worst like a child fails to take care of personal hygiene, over-reacting on withdrawal, neglecting food or any other behavioral conditions for a long time, it's time to seek professional consultation.
Hope our simple five ways will give you a little but effective assistant in coping with gaming disorder, PUBG is not just one game, there are many things like Social Media addictions, Videos, Chatting, etc. anything that consumes a lot of time without being aware can affect overall lifestyle and bring out negative results in the future. Children's are losing their natural lifestyle of playing outdoors due to TV and Mobile phones, it's on the parents know how well they can plan-out a strict schedule to promote healthy wellbeing.