Best Home Remedies: How To Treat Common Cold In Monsoon
Get Rid of your Cold Easy and Quick With these 5 Home Remedies!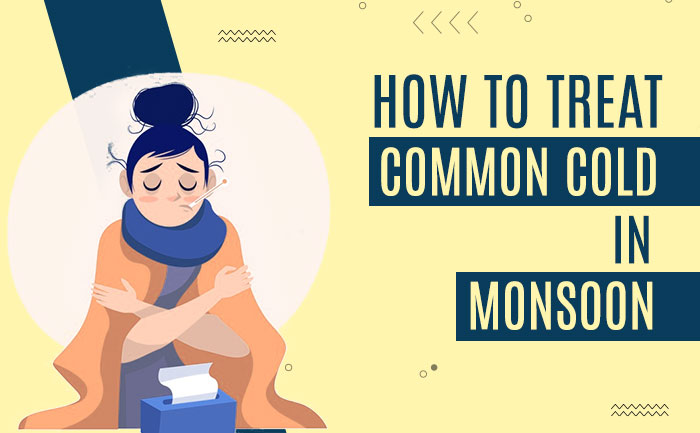 The monsoon season is here and the land has turned lush and green. After enduring the scorching summer months, your heart is sure to race when the sky turns grey and rain goes pitter-patter. The raindrops falling against your windowpanes create music that is unparallel. Gorging on hot bhajias with some ginger tea as the rain turns the surroundings cool and gorgeous is the best way to spend locked up in your house. We also love to get drenched in the pouring rain, but it comes with consequences. Beware! The monsoon is also the season for the dreaded common cold and cough.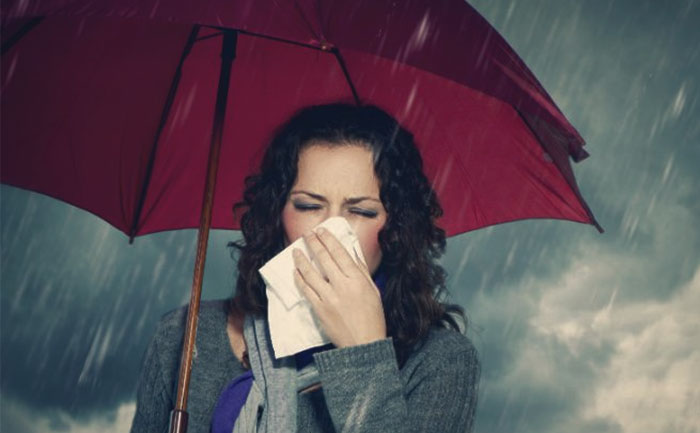 The cold is one of the most commonly occurring health sicknesses during the monsoon season. It can affect people of all age groups. Generally, there is no need for medication for the common cold. It will cure within a span of three to four days. But the blocked nose, sneezing, difficulty in breathing, and headache accompanied with fever can make you feel quite distressed. So we resort to some home remedies rather than over-the-counter medications for it.
Here is all you need to know about Common Cold & How To Cure It:
What is Common Cold: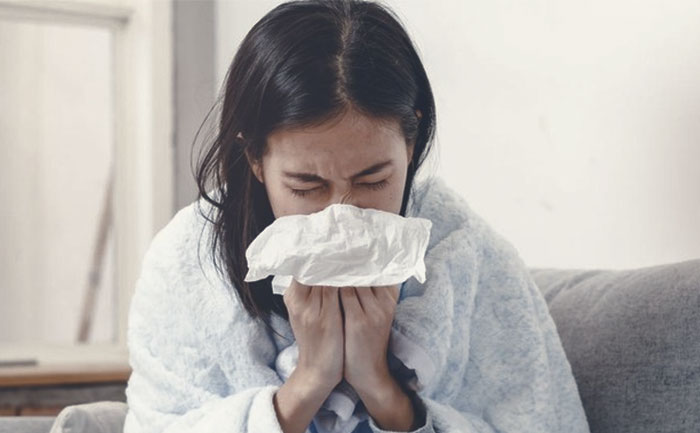 The common cold is one of the frequently occurring highly contagious diseases. It is mainly caused due to the spread of the virus. Children are most susceptible to it but it gradually decreases as they grow older and their resistance power increases.
Causes of Common Cold: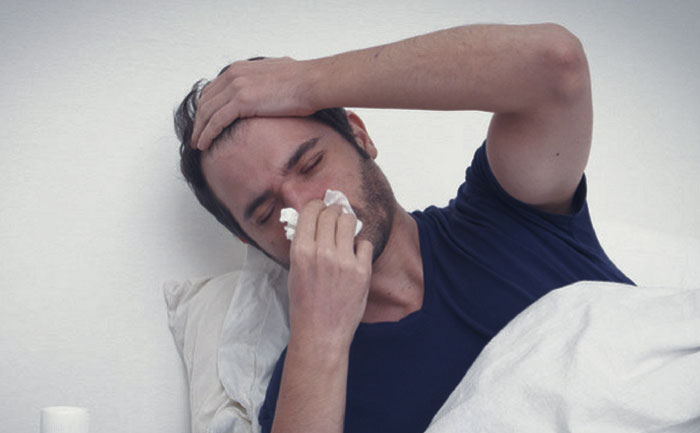 The most common cause of cold is that when you happen to be near an infected person.
The virus gets transmitted in the air when the person coughs or sneezes.
You can contract it by direct physical contact with the affected person.
When you get wet in the rain.
Preventive measures for the common cold:
The best way to prevent the common cold is to have a healthy, balanced, and nutritious diet.
Avoid getting wet in the rain.
Avoid staying/going to crowded places.
Wash your hands with soap and warm water frequently to keep them clean.
Avoid using the napkins/kerchiefs/towels of the infected persons.
Avoid too much consumption of chilled items
Never wear damp or soggy clothes or shoes
Cover your nose and mouth while sneezing and coughing.
Keep your body well hydrated.
Drink herbal tea thrice a day.
Take enough rest to make your body ready to fight back infection.
Herbal Home Remedies To Cure Common Cold: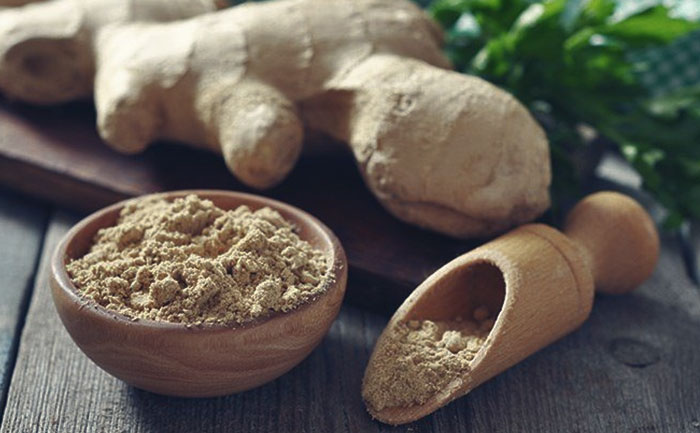 1.Do salt water gargles and steam inhalation. Add some salt to warm water and gargle. It soothes your itching throat. Add some eucalyptus oil or Vicks Vaporab to boiled water.  Cover your head with a towel and inhale the steam for 10 minutes. It'll unblock nasal passages and give you instant relief.
2. For Runny nose add half a spoon of crushed black pepper and two to three basil leaves in a glass full of milk and take it hot.
3. Mix one teaspoon of fresh ginger juice with two teaspoons of honey. Consume two teaspoons at a time thrice or four times a day.
4. Boil one-fourth teaspoon of turmeric powder in a glass of milk. Drink it hot morning-evening.
5. Make black tea adding ginger. Strain and add one teaspoon of lemon juice. Drink hot.
6. Take a double boiler and heat some honey in a pan until it turns to a watery consistency. Add lemon juice and a pinch of cinnamon powder. Drink it three to four times a day to get relief from the cold.
7. Hot Soup is also good for curing a common cold.
Normally,  we would not worry about cold or Flu. But at a time when the nation is dealing with the second wave of COVID-19 pandemic, there is fear that a simple cold or flu could be the dreaded disease. To help you detect if you have a cold, flu, or coronavirus, here are the symptoms of all three:
Symptoms of the Common Cold: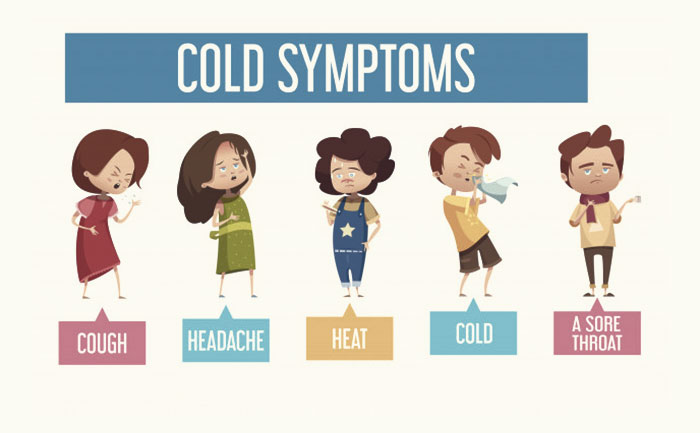 Cough
Frequent sneezing
Blocked nose
Runny nose
Watery eyes
Sore throat
If you have all these symptoms and no fever then there is a good chance that you only have a cold.
Symptoms of FLU: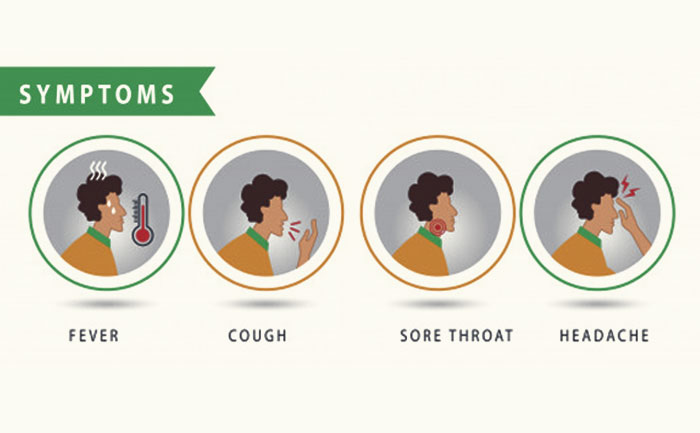 Mild to high fever
Cough
Body ache
Headaches
Watery eyes
Fever is common during the flu and can take up to two weeks to pass. However, if your symptoms tend to improve within 3-4 days, no need to worry.
Symptoms of COVID-19: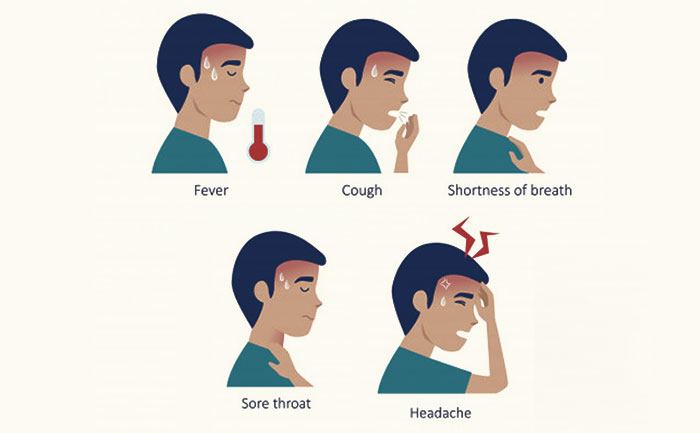 Mild to high fever
Dry cough
Diarrhea
Shortness of breath
Tiredness
Occasional loss of sense of smell and taste
Rash or discoloration of the skin
So keep safe eat a healthy diet and maintain social distance. 
Also Read: COVID-19 Pandemic: How To Boost Your Immunity & Safeguard Against Infection