Hrithik Roshan and Anand Kumar celebrate the success of Super 30
Hrithik Roshan celebrates success of super 30 with Anand Kumar with a dinner party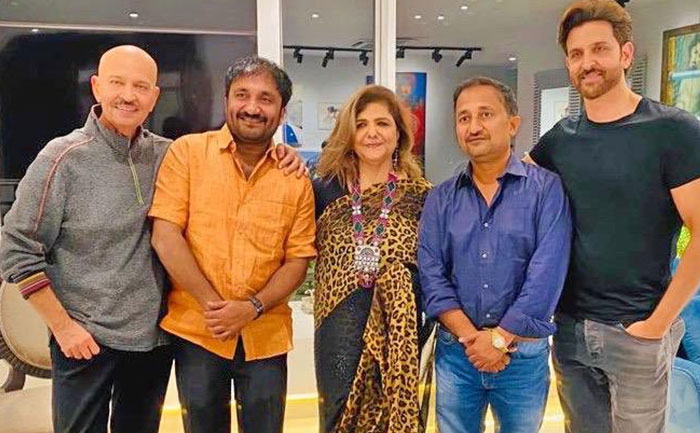 The year 2019 has been super successful for Hrithik Roshan as both of his films 'Super 30' and 'War' have performed extremely well at the box office. On Thursday, the superstar hosted a special dinner party for Anand Kumar to celebrate the success of Super 30, where he himself essayed the role of the mathematics teacher.
It was an intimate dinner in the presence of Hrithik's family and Anand Kumar's brother who attended the party. Anand had specially flown down to Mumbai to celebrate the occasion.
Hrithik took to his social media and shared the picture with all smiles captioning, "An evening filled with anecdotes, laughs and smiles as we reminisced and celebrated our #Super30 journey. Thank you Anand Sir and Pranav Sir for making us a part of your lives and story."
'Super 30' is a film that sheds light on the life of Anand Kumar. Hrithik received immense appreciation for his role. The film went on to become a huge success as not only was it appreciated by the audience but even the box office reflected magnificent numbers.
Released this year, Super 30 has gone ahead and been regarded as the most successful biopic of the year. Needless to say, Indian cinema has grown a lot over the years with the audience creating a balance between content-driven films and massy entertainers, with content-driven films receiving more love and appreciation over the years.
Hrithik Roshan was recently honored with the title of Game Changer of the Year at a recently held award function and has been hailed with the title on the cover of the latest issue of a leading magazine.
Also Read: Hrithik Roshan mourns the demise of mathematician Vashishtha Narayan Singh