Hrithik Roshan extends support to Bollywood dancers
Hrithik Roshan deposits money in bank accounts of 100 Bollywood dancers amidst COVID-19 crisis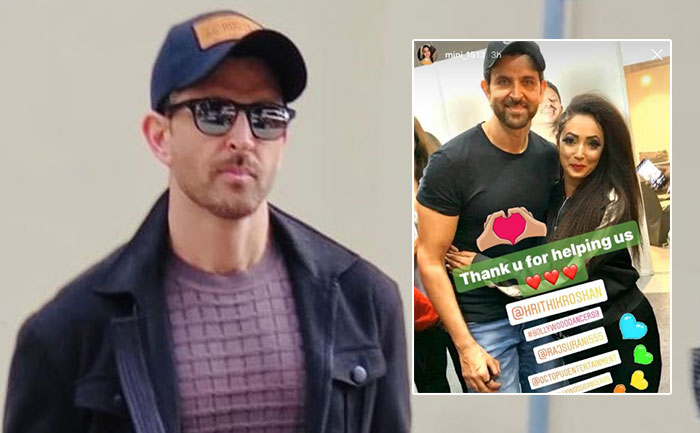 The COVID-19 Economic crisis has affected Bollywood too. Though the entertainment industry is slowly trying to regain its foothold. There are some who are still facing the financial brunt of the coronavirus lockdown. They are Bollywood dancers. The background dancers could well be the last ones to return to shoot as songs involve a lot of people.
Extending support to Bollywood dancers during this difficult time is none other than superstar Hrithik Roshan. The actor, known for his dance moves has transferred money directly into the accounts of 100 dancers.
Raj Surani, dancer co-ordinator for Bollywood songs shared, "Hrithik Roshan has aided 100 dancers in this difficult time. Several of them have travelled to their villages, while few are finding it difficult to pay rent and one dancer's family has tested positive for Covid-19, Hrithik Roshan's help to all of them has come at a very crucial time. Background dancers were overwhelmed with joy when they received SMSes stating that Hrithik Roshan had transferred money to their bank accounts. Dancers are extremely thankful to him for his support during Covid crisis"
Several of these dancers who have earlier worked with Hrithik Roshan in his popular songs took to social media to extend their thanks to the 'War' star.
Hrithik has been actively extending a helping hand to many. He had earlier provided N95 and FFP3 masks for BMC workers. Also helped the paparazzi, been a part of Akshaya Patra, to provide meals to the needy.
Also Read: 'Krrish 4': Hrithik Roshan To Have Four Characters In His Upcoming Franchise?