Inside Photos From Hrithik Roshan's Stunning Seaside Home
Here are some brief glimpses of the stunning seaside home from Hrithik Roshan's Instagram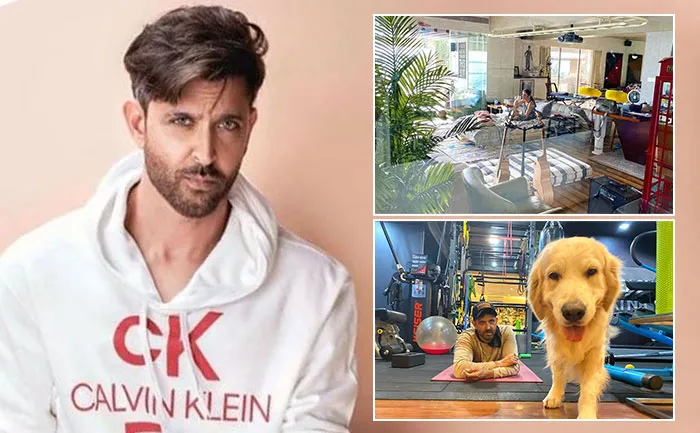 Bollywood actor Hrithik Roshan is currently quarantining with his ex-wife Sussanne Khan so that both can parents can stay with their kids. The two share an amicable relationship and have been co-parenting their kids together since they separated. Since coming together during the lockdown, Hrithik Roshan has shared some glimpses of the family from his Juhu house. The lavish home has been a major talking point amongst fans since the photos came out.
The Juhu house reportedly has two bedrooms, an indoor gym, a huge living room, and a beautiful sea-facing balcony. No wonder Hrithik fell in love with the place. The house is spread across approximately 3,000 sq ft.
Here are some brief glimpses of the stunning seaside home from Hrithik Roshan's Instagram.
Inside Photos From Hrithik Roshan's House
1. Organized Chaos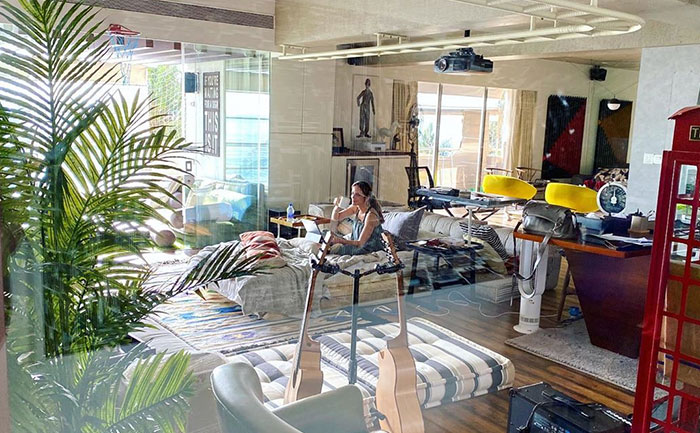 Hrithik Roshan shared this photo on his Instagram to thank ex-wife Sussanne "who has graciously volunteered to temporarily move out of her home so that our children are not disconnected indefinitely from either one of us."
2. Gorgeous Work Space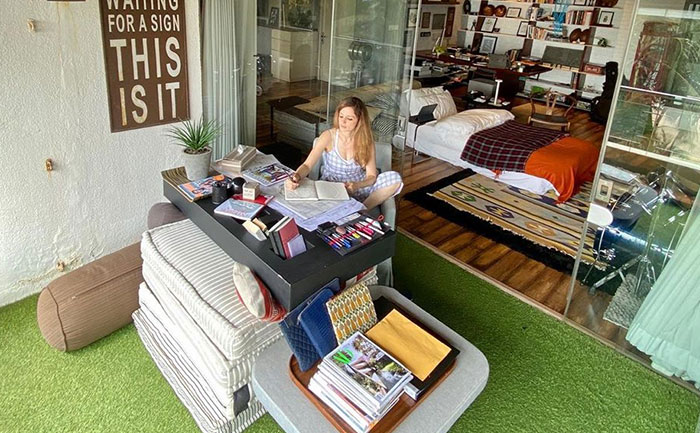 Sussanne also shared the news of her moving with Hrithik Roshan during the lockdown. She shared, "My temporary 'home work space' was interestingly put together to bring a little element of play while I work."
3. Sunset Chess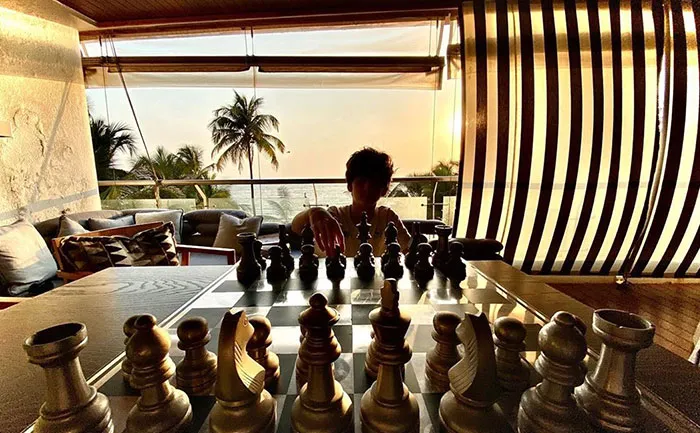 Hrithik Roshan shared this reflective picture from his house on Instagram. The summer beach vibe is gorgeous and so is the home. The actor reflected on the rules of the game in his post. He wrote, "I guess the rules remain the same for all kinds of wars in our lives. Let's win this."
4. Gyming Sessions With Zane

The Waar actor shared this photo from his home gym that looks fully stacked. His adorable dog also made a cameo in the picture. Hrithik captioned the picture, "Zane wants to tell you to stay home like his daddy."
5. Musical Notes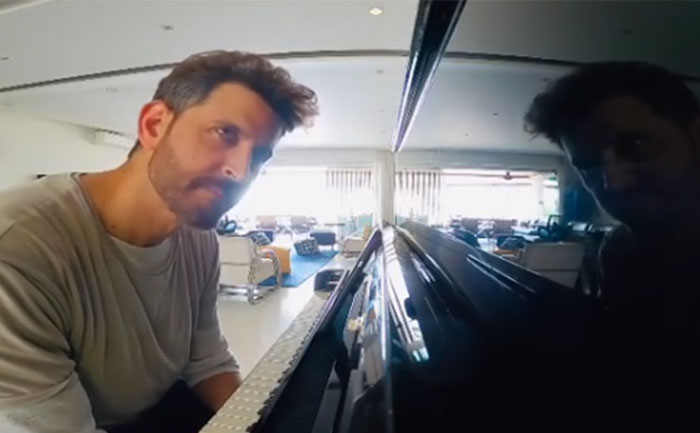 Hrithik Roshan shared this video of him playing the piano on Instagram. He captioned the video, "Inspired by the 21 day learning challenge by Vedantu (and my little pianists at home). So I'm on mission piano. Ps: Great for activating both sides of the brain by the way. Great initiative by Vedantu to spread the word on growth and learning. Photo bomb courtesy: Sussanne Khan. Currently surveying my home for design irregularities."
6. Amazing View From The Balcony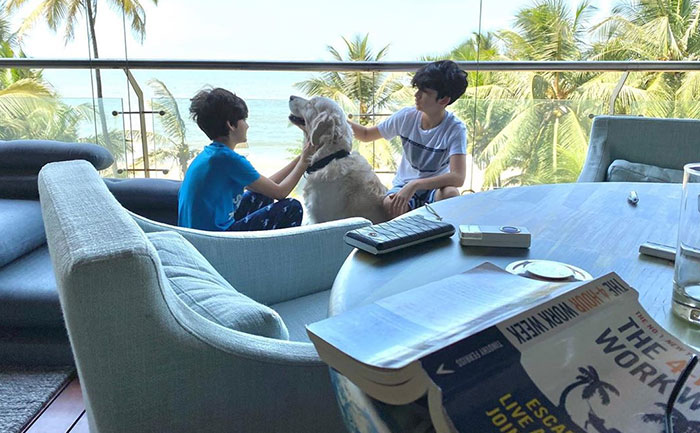 This photo not only shares the gorgeous view from Hrithik's balcony but also a cute moment of family bonding. He wrote, "Couldn't ask for a better view."
7. Surreal View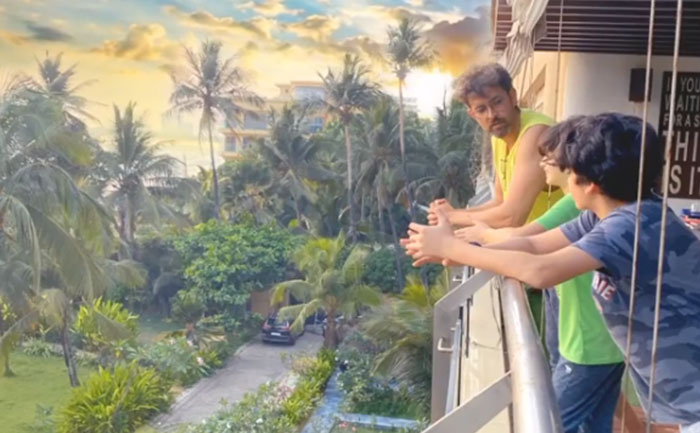 Sussanne Khan shared this dreamy photo from the balcony of Hrithik's house on her Instagram. She accompanied it with Leisure by William Henry Davies in the caption.