Hurricane Nicholas Batters Texas & Louisiana After Making Landfall
United States: Hurricane Nicholas hits Texas coast with heavy rain after making landfall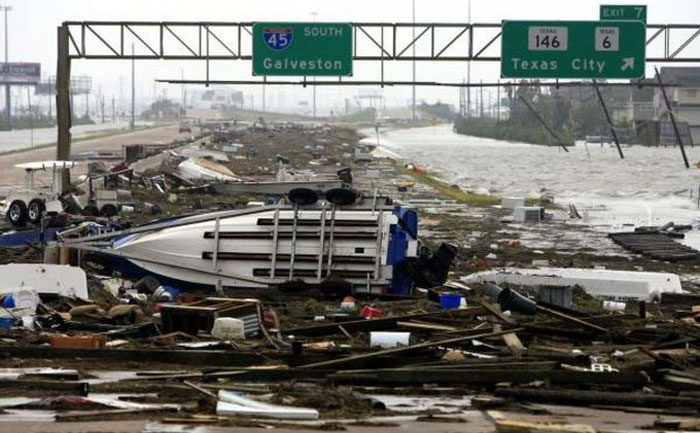 After the devastating Hurricane Ida that killed more than 24 people in August and devastated communities in Louisiana near New Orleans. The United States has been hit by a second storm. Hurricane Nicholas made landfall in Texas and Louisiana lashing it with heavy rains and flash floods.
Intense winds and storm surge near landfall point #HurricaneNicholas at Surfside, Tx. pic.twitter.com/coa9VXGhoK

— WXChasing (Brandon Clement) (@bclemms) September 14, 2021
Nicholas strengthened to a Category 1 hurricane before making landfall on the eastern part of Texas' Matagorda Peninsula with 75 mph winds.
The fire department evacuated their engines as the storm surge is really rolling in. #surfsidebeach #txwx #Nicholas #HurricaneNicholas pic.twitter.com/oS68w5KIyl

— Jonathan Petramala (@jpetramala) September 14, 2021
Hurricane Nicholas had reached hurricane strength before weakening into a tropical storm. It brought the threat of widespread floods and power outages in the next few days as it swept down the U.S. Gulf Coast. It also knocked out power in many places. Early on Tuesday, more than 92,000 customers in Louisiana and 530,000 in Texas had lost power, according to a Reuters tally. In Houston area alone, more than 454,000 customers faced outages, utility CenterPoint Energy (CNP.N) said.
President Joe Biden declared an emergency for Louisiana and ordered federal assistance for local responders because of the effects of Nicholas, the White House said.
Texas Governor Greg Abbott also declared states of emergency in 17 counties and three cities. He also had boat and helicopter rescue teams deployed or put on standby.
Also Read: Hurricane Ida Strikes Louisiana As Category 4 Storm