"I think its a code of conduct issue" said anonymous: ICICI, CEO Chanda Kochhar to be investigated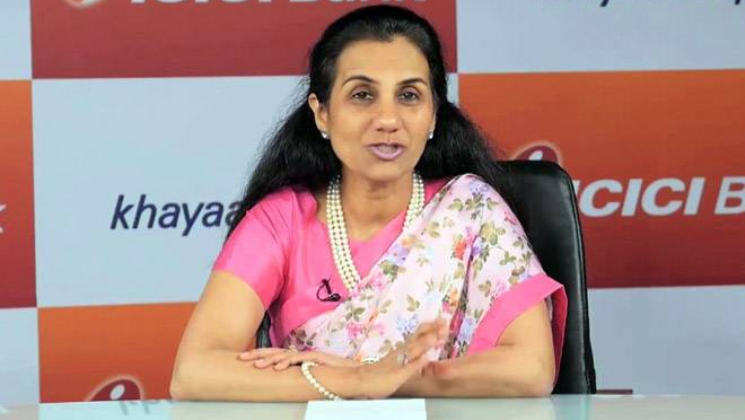 On Wednesday, 30th May 2018, ICICI Bank stricken a controversy that it would have an independent inquiry into the allegations leveled by anonymous against managing director and chief executive Chanda Kochhar.
ICICI Bank in a regulatory filing said the enquiry will be headed by an independent person.
The issue relates to the lender extending loans to Videocon Group, which had a business relationship with Nu Power Renewables, a company promoted by Kochhar's husband Deepak. It is alleged that Venugopal Dhoot, chairman of Videocon Group, had invested Rs 64 crore in Deepak Kochhar's NuPower Renewables. The bank, through an update to the exchanges, said its board has asked its audit committee to "appoint the head of inquiry, determine the terms of reference and the period covered". The bank's audit panel will also help the head of inquiry with the required independent legal and other professional support, the release stated.
The allegations are related to 'conflict of interest' over a time and 'quid pro quo' in course of Chanda Kochhar's work in dealing with certain borrowers
Now "conflict of interest" means a situation in which a person is in a position to derive personal benefit from actions or decisions made in their official capacity. Hence Kochhar is said to have personal benefits in relation to Videocon group.
The investigation relates to ICICI extending Rs 3,240-crore loan to videocon group. The loan was part of a larger one that the diversified group got from a consortium of banks, including ICICI Bank. This comes few days after markets regulator Sebi issued a show-cause notice to the bank and its CEO for alleged violation of disclosure requirements under securities law in the case involving Videocon Group and Nu Power Renewables, a firm run by her husband Deepak Kochhar.
ICICI Bank said there were allegations that its MD had "not adhered to provisions relating to code of conduct…and legal and regulatory provisions relating to conflict of interest…, as also alleging quid pro quo in the course of her work in dealing with certain customers/borrowers of bank". The bank also said the "scope of inquiry would be comprehensive and include all relevant matters arising out of and in the course of examination of the facts and wherever warranted, use of forensics/e-mail reviews and recording of statements of relevant personnel, etc".
As the matter came to light, the bank's board, including its chairman M K Sharma, has backed Chanda Kochhar, and had called the allegations hostile and unfounded.
Picture credits: Business Today