Petrol price cut by 7 paise, Diesel by 5 paise per litre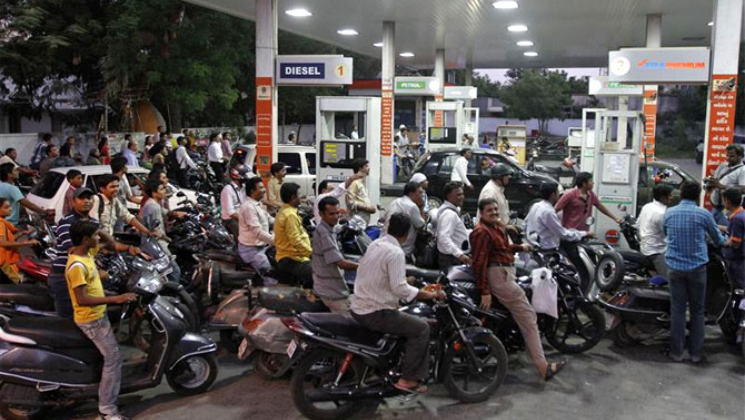 Petrol and Diesel prices have been cut by 7 paise and 5 paise per litre respectively on Thursday.
Petrol in Delhi now costs Rs 78.35 a litre and Diesel 69.25 per litre.
The revised Petrol price in other metro cities is- 80.98 in Kolkata, 86.16 in Mumbai, 81.35 in Chennai.
While the revised Diesel price was 71.80 in Kolkata, 73.73 in Mumbai and 73.12 in Chennai.
The fuel price was slashed by a few paise for the second day after the price remained high for 16 consecutive days.
The rates dropped by 1 paisa on Wednesday.
The Indian Oil Corporation (IOCL) in a statement clarified that the petrol prices in Delhi have gone down by one paisa and not 60 paise, as reported earlier.
Image Source – Rediff.com